Governor Pete Ricketts honors 2019 flood heroes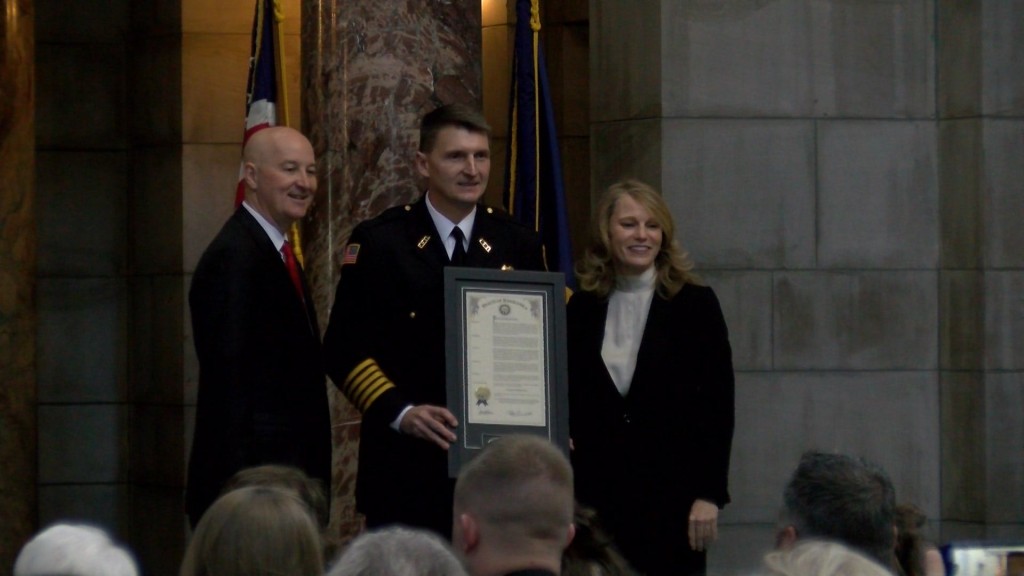 Many will never forget the spring floods of 2019, considered one of the worst in modern history in Nebraska.
Some heroes were recognized by Gov. Pete Ricketts and he says they are the true example of the Nebraskan spirit.
"We saw the great spirit of Nebraska, again that grit, determination and resilience and resourcefulness and generosity that marks the characteristic of our state. "
Last spring, catastrophic flooding affected eastern and central Nebraska. Rivers overflowed, ruining cities, farms, houses and taking some lives.
Governor Ricketts honored heroes living and lost in today's ceremony. More than 40 people received individual awards. 17 fire departments were honored, along with the Nebraska National Guard, Nebraska Task Force One and the Nebraska Air Boaters Association.
Nickerson Fire Chief Matthew Carter says it was a team effort and they worked for days to make sure people were safe in a trying time.
"We met at the fire station and we answered calls and we worked with the air boat crews to go out to folks houses brought those folks back to dry land," said Carter.
Carter's father, Doug, was there to take pride in the moment, saying his son's heroism runs in the family.
"His grandfather was a volunteer firefighter and an EMT," said Doug Carter. "His mom and I were rescue people for a small town also, so he's third generation."
Carter says his family was worried but understand his job is to save lives. For now, he and the rest of Nebraska's local heroes look forward to getting back to work.
"We're Nebraskans, its what we do, we help each other out and just keep moving forward," adds Fire Chief Matthew Carter.