Governor Pete Ricketts speaks to public in Beatrice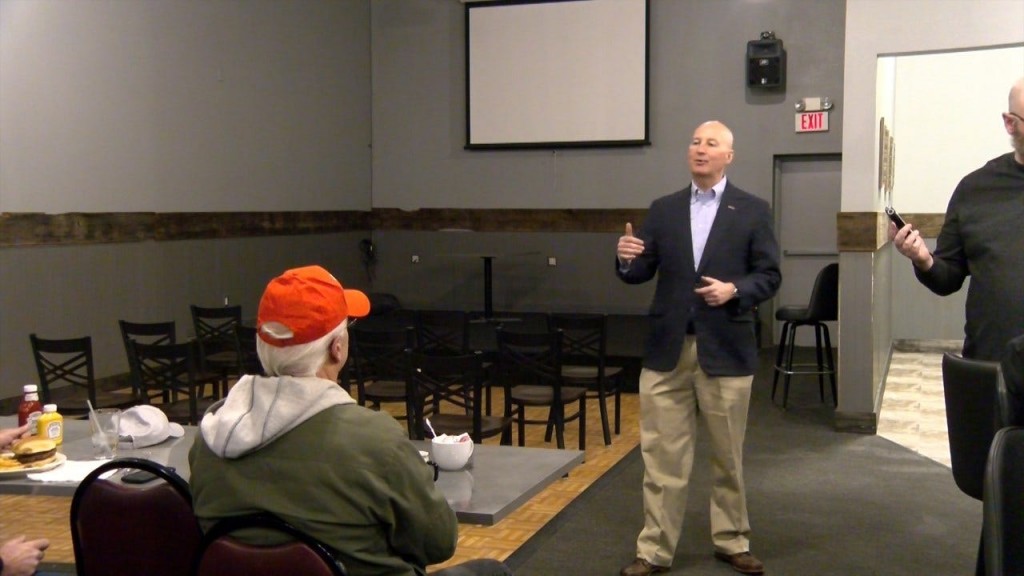 Governor Pete Ricketts talked about his goals for 2020 in Beatrice and also took questions from the public.
At the 402 Bar and Grill, Governor Ricketts laid out his recommendations he submitted for the next 2-year budget.
One of his main focuses is property tax relief.
"With increase in revenues, we have the opportunity to do more in this legislative session and so what I propose to the legislature was half a billion dollars in additional property tax relief over the next three years," said Ricketts.
He also spoke of working with local colleges and universities to create the Nebraska Career Scholarship program, which would support students studying in high demand areas like I.T., math, manufacturing, and healthcare.
"So, we'll target those areas where we have high demand and by doing that, we're helping make sure our young people are prepared to take the great jobs that we have available in our state," said Ricketts.
Beatrice Public Schools Superintendent Jason Alexander says he was glad Governor Ricketts came in the inclement weather.
"It was great to hear him speak about his initiatives and his goals and I think he will find that everybody in the state of Nebraska is in favor of the property tax reduction," said Alexander. "Even the schools think the question is how do we get there?"
In regards to public schools, Alexander adds he would like to see the state find avenues for more revenue.
"Could we do more if we had more for our students? The answer to that question is, absolutely we could," said Alexander. "So, we continue to want to see ways that we can provide programs and services for all kids in the state of Nebraska as well as Beatrice."