Governor Ricketts declares Nebraska a 'Hidden Heroes' state
Monday morning, Governor Ricketts signed a proclamation that will give more support and services to caregivers of military family and personnel.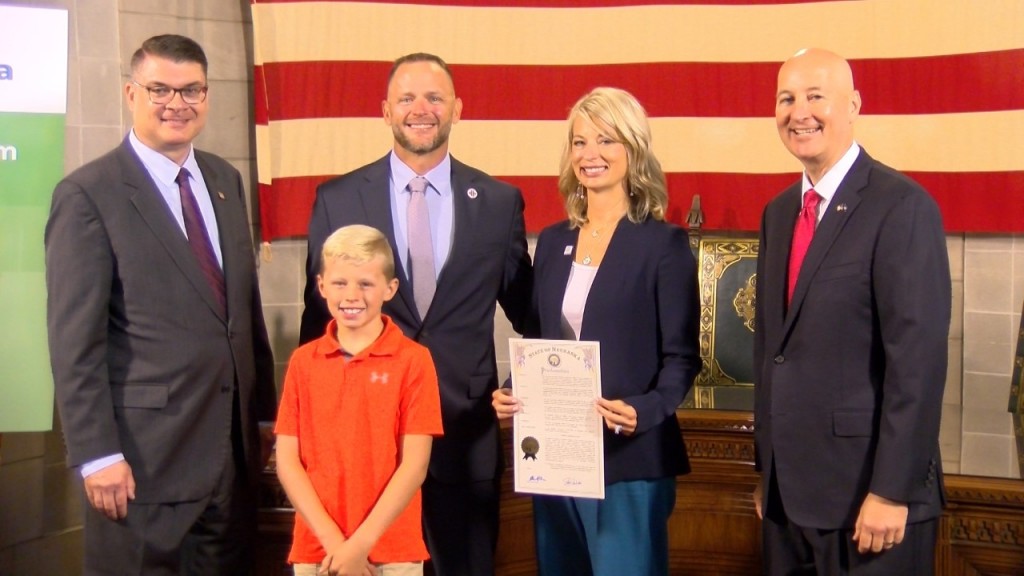 Monday morning at his weekly press briefing, Governor Pete Ricketts signed a proclamation declaring Nebraska a 'Hidden Heroes' state – becoming the fourth state in the nation to do so.
Hidden Heroes is a national campaign spearheaded by the Elizabeth Dole Foundation that seeks to bring more services and support to caregivers of America's military and veterans.
"We have five and a half million people who provide that care to out military members who come back from defending our freedoms and maybe have experienced that injury and then these family [members] have to be taken care of," Ricketts said. "We need to recognize these heroes in our society because that can be a lot of work."
Ricketts welcomed a military family, the Dorseys, during Monday's press conference.
"Caregiving is a full-time job and can be mentally, physically, and emotionally draining. For me, my caregiving experience began many years ago when my husband was injured in an IED explosion while serving in the U.S. Army in Iraq," said Andrea Dorsey, who has been involved with Hidden Heroes for years and is an advocate working to find resources both in and out of the Veterans Affairs for her husband, Joe, and other caregivers.
Andrea says that caregivers take on more roles than one may think. From dressing wounds, managing doctor's visits, being physically and emotionally supportive, and more, all while taking care of other family members and average daily tasks.
Andrea's husband Joe suffers from PTSD, sleep disorders, and head and back injuries that have progressively worsened over the years.
"I'm incredibly proud of his never-ending strength, positive attitude, and commitment to helping other veterans and families."