Governor Ricketts proclaims this week as "School Choice Week" in Nebraska
The proclamation makes January 23-19 School Choice Week in Nebraska.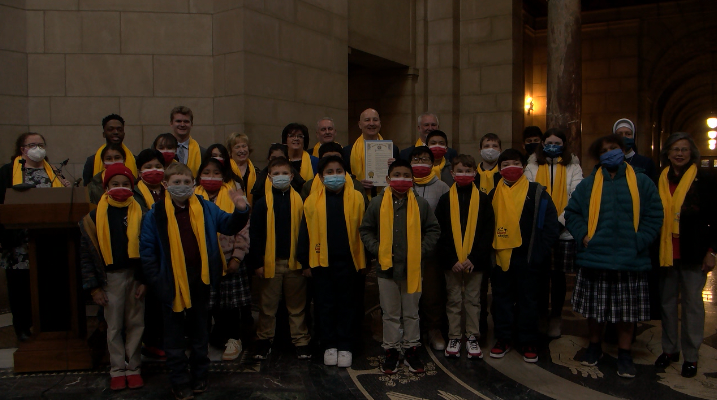 LINCOLN, Neb. (KLKN) – Governor Pete Ricketts signed a proclamation Monday morning making January 23-29 "School Choice Week" in Nebraska. Ricketts was joined by two individuals, from out of state, who benefited from school choice growing up.
"School choice literally saved my life, in a neighborhood full of crime, poverty, and low expectations," said Walter Blanks Jr.
When asked why they care what happens here in Nebraska since they do not live here, Nathan Cunneen said, "It doesn't matter to me that there are students here in Nebraska that I didn't grow up with because I'm not from Nebraska, the fact that there is no geographic boundary that divides what we care about. What we care about is that every student in every place in the United States has the ability to access the education that fits their needs."
Nebraska is one of only two states in the nation that doesn't have a form of school choice.
A few senators who have bills related to school choice stood in support of Governor Ricketts. LB 364 which would have offered a dollar-for-dollar tax credit to those who donated to private schools, and turn those donations into scholarship funds for families on free and reduced lunch, did not advance the first round after debate this legislative session.
The Governor also took this time to highlight how $60 million American Rescue Plan Act funds will be dispersed to Nebraska families to help them pay for their child's educational needs such as a tutor or special program.  Families will need to apply through the department of education, but they could receive around $2 thousand each year, for the next three years.