Man dead after Fremont grain bin recovery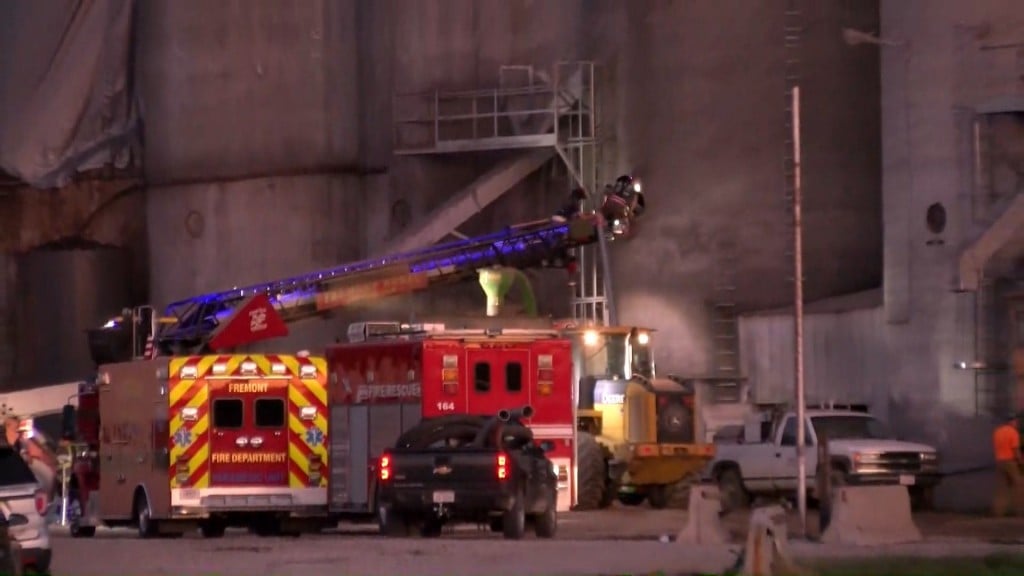 UPDATE: Authorities have identified the man killed in a grain elevator near Fremont Sunday night.
32-year-old Zane Fecht of Bellevue was removed from the grain elevator after nearly seven hours of rescue and recovery efforts.
Investigation into his death is still ongoing.
---
Officials have recovered a mans body from a grain bin in Fremont.
The body was located around 9:45 p.m. Sunday night.
This is a developing story, Channel 8 will have the latest details as they become available.
---
A grain bin recovery in Fremont is currently underway.
Dodge County officials and Fremont firefighters responded to the location near Highway 77 and County Road T, just outside of Fremont.
Officials say an employee with Interstate Commodities Inc. called police Sunday around 2:30 p.m. That employee said the man was working in the grain bin and had not been seen in about 10 minutes and feared he was stuck.
Dodge County deputies say it was originally a rescue effort but has since changed to a recovery effort. They say oxygen levels in grain bins are very low.
Multiple agencies such as Valley Fire Department and Central Valley Ag have been on scene trying to locate the man, anywhere between 15 to 20 firefighters and 25 rescue personnel.
Recovery efforts will continue until they can locate the man.
We have a reporter on scene and will bring you more updates as they become available.