Grand Island addresses lifeguard shortage
Grand Island lowers the age requirements for lifeguards.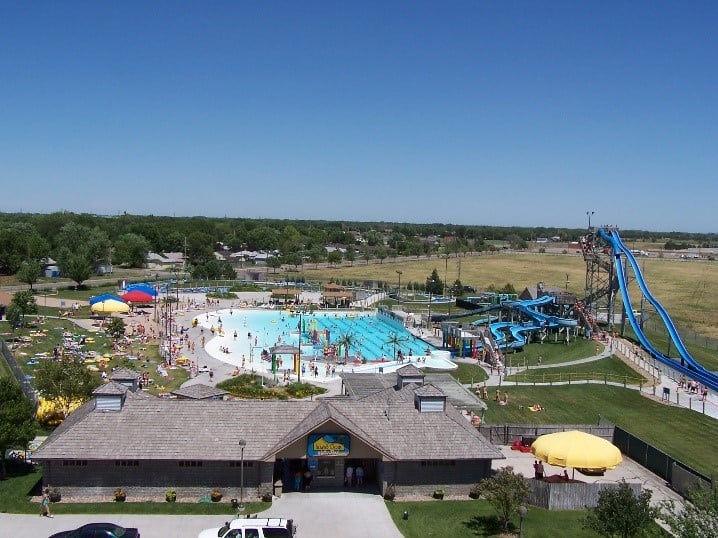 GRAND ISLAND, Neb. (KLKN) — Grand Island has lowered its lifeguard age in an attempt to address the lifeguard shortage. Kids who spend their summers at the pool may grow up to get their first job there as teens.
"We could always use more lifeguards we are hiring right now," said Todd McCoy, Grand Island Parks and Recreation Director.
Grand Island runs a traditional pool and the Island Oasis water park.
"Grand Island is lucky to have wave pool, lazy river, slides," McCoy said.
The people who run Aquacourt for the City of Hastings are hoping swimmers don't find reduced pool hours, but they may be forced to shut down some of the water park's features due to being understaffed.
"Sometimes we have to shut down lazy river and open the wave pool and the next day we reverse that," said Ryan Martin, city recreation superintendent.
Grand Island has joined Kearney and Hastings in lowering its lifeguard age requirement to 15. They say it's a good job with great life skills but it's hard for them to compete with pay.
"Other places around town offering higher wage and it's hard for us to compete as a municipality," Martin said.
Lifeguards must be certified which takes extra time and expenses for job seekers. Kids are also busy these days pool supervisors say.
According to government data, the teen labor force has been trending down for decades. Kids seem to be spending more time during the summer on academics, activities and athletics, which means pools may lose lifeguards.
Martin said, "A long time ago we went to Labor Day and now we try to make it to third weekend in August and that's been a struggle lately."
Some pools have hiring bonuses or offer reimbursement for the cost of lifeguard certification. They say it's a good summer job, not just for teens.
"Be sure to contact Kearney Parks and Rec, Hastings, Grand Island, or your local community pool and we'd be glad to do an interview and line you up to be a lifeguard," said Martin.
He said Aquacourt's goal is to have 50-60 lifeguards on staff. There needs to be 18 there at any given time. He said staffing will likely be shorter than what they would like, which could result in pool features being closed from occasionally.
In Grand Island, McCoy said a little more applications are coming in than normal.
It is almost time to get pool passes and register for summer activities. If anything, they say the pandemic has increased participation in outdoor activities and are expecting a busy summer.