Grand Island Boy Scouts raise $25,000 at Nebraska State Fair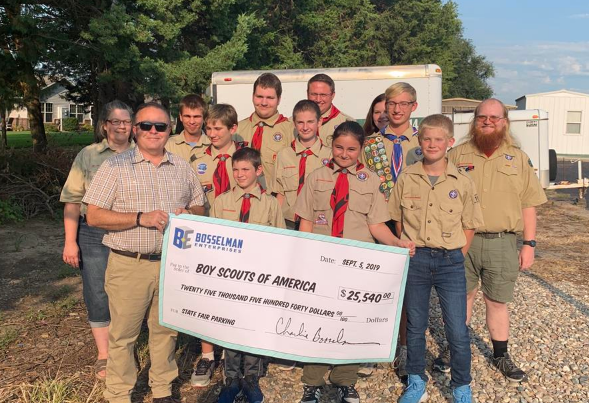 The Boy Scouts of Grand Island announced that they raised $25,540 during the Nebraska State Fair.
After rain soaked the fairgrounds, most onsite parking at the fair was closed, Bosselman Enterprises offered addtional parking–and the Boy Scouts and leaders managed the parking lot.
Fairgoers paid $10 to park, with all proceeds going to the scouts organization for programs and education.