GRAPHIC: Video shows Kansas deputy run over fleeing Black man, former officer
A federal lawsuit alleged a Kiowa County Sheriff's Deputy mowed down Lionel Womack with his truck in late August.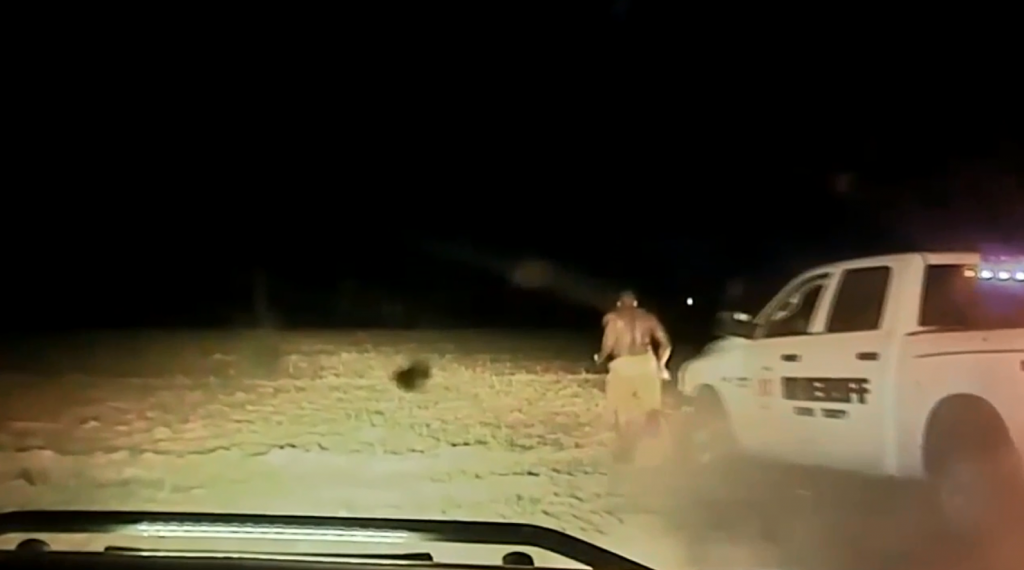 LINCOLN, Neb. (KLKN/AP)- A dashcam video showing the moment a Kiowa County Sheriff's Deputy runs over a fleeing Black man has led to a federal civil rights lawsuit. A warning: the footage above is graphic.
The video shows Lionel Womack, a former police officer, being chased by deputies for an alleged traffic violation.
In a federal lawsuit, Womack alleged the deputy – Jeremy Rodriguez – intentionally ran him over.
The lawsuit says Womack sustained serious injuries to his back, pelvis and thigh as well as to his right knee, ankle and foot.
Womack was taken to the hospital, released, and then arrested.
Rodriguez remains on patrol and Kiowa County Sheriff Chris Tedder has not responded to Associated Press requests for comment.