Great Pumpkin Festival in Crete draws in a crowd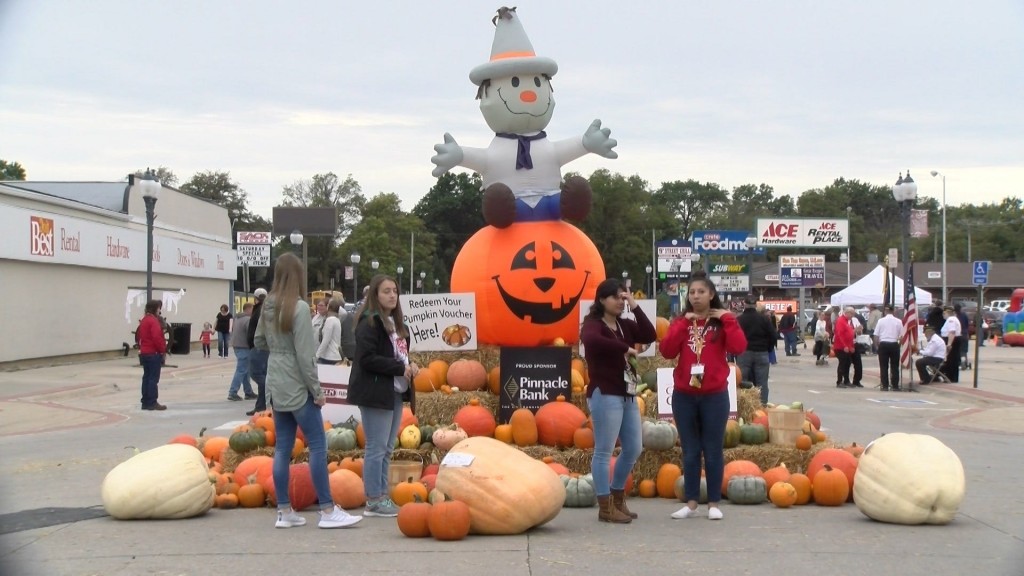 The Great Pumpkin festival in Crete is in its 5th year.
They say it always brings in a big crowd.
"Basically what we do is just a fun and games type day for everyone in the community. We try to grow the community together to just try and grow pumpkins, try and get a pumpkin for every kid in town is our basic goal," Pumpkin Superintendent, Russ Sears said.
The festival is always the first weekend of October.
The event stretches through main street.
Organizers say the fall event brings in about 3,000 guests.
It's a collaboration of the entire community.
There were more than 600 pumpkins there.
"We're a very diversified community, if you look down our street it's just everybody coming together, I can't say that enough, it's just what it's all about– bringing the people together and coming down and having a good time on a Sunday afternoon," Sears said.
All of the proceeds collected at the festival go to the pumpkin patch and next year's event.
We have more information here.