Gun found inside mission donation box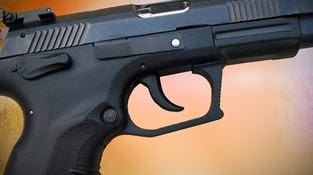 An unusual item was found in a non-profit's donation box Monday morning – it was a .45 caliber handgun.
The gun was recovered from a donation box at the People's City Mission Help Center near 68th and P Street, Lincoln Police Officer Angela Sands said.
Sands described the gun, which was unloaded, as likely being a collector's item.
A holster was reported found with the gun inside a bag of other items left in the donation box.
Sands said the gun had not been reported stolen, but officers are checking to see if it was left in the box intentionally.