Havelock Manor now requiring N95 masks, more testing amid omicron surge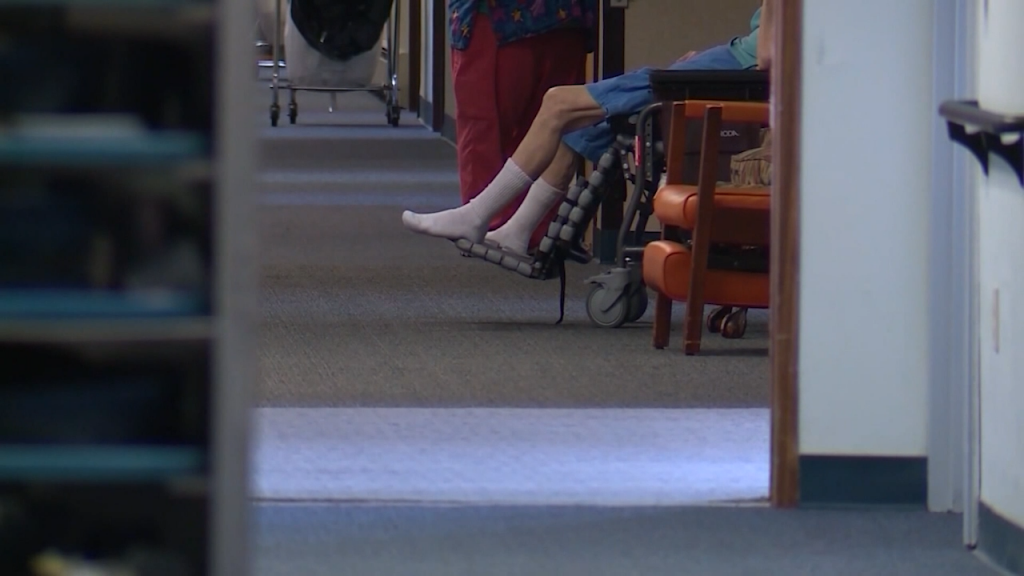 LINCOLN, Neb. (KLKN) – Long-term care facilities were hit early on in the pandemic before the vaccine allowed many to reopen for family visits and normal activities. But the contagious omicron variant has created a setback.
"Just literally over the last two weeks, specifically as of last week, over half of every single nursing home and assisted living was in outbreak status," Jalene Carpenter, the President, and CEO of the Nebraska Health Care Association said. "That is the highest point at any time during this pandemic."
Some facilities are now bringing back certain requirements and restrictions in order to stop the spread.
For the next four weeks, Havelock Manor Assisted Living Community, in northeast Lincoln is going back to the basics.
They are now requiring everyone to take a rapid COVID test when entering their facility, and all residents & staff will be tested twice a week. Family visits are allowed, for now, only with no symptoms and a negative test at the door.
N95 masks will also be required to enter and if you don't have one, they'll give you one.
Havelock Manor says these requirements are nowhere near as strict as they were 22 months ago, but these precautions are necessary until COVID calms down.
"If this is so contagious I feel like every single nursing home and assisted living is set up to get it and the bad part of it is, I don't know what the answer would be, that's my concern," Janine Petracek, the Administrator for Havelock Manor Assisted Living said. "All of our residents are 100% vaccinated and boosted. We just don't know if it's going to work 100%."
Currently, Havelock Manor has no outbreak in their building.
Keep in mind, when a facility goes into outbreak status, that means either one resident or one staff member in the building has tested positive for COVID.
"I 100% think that there is a big concern that we're going to continue to see facilities in outbreak status. But I don't think we're going to go back to where we were at the start of the pandemic, there just isn't any appetite like that from family members, from residents," Carpenter said.
One of the biggest concerns comes from the workforce aspect, with more and more staff isolating across Nebraska.
Havelock Manor says they're feeling the staffing crisis too.