Haymarket Theatre to relocate to south Lincoln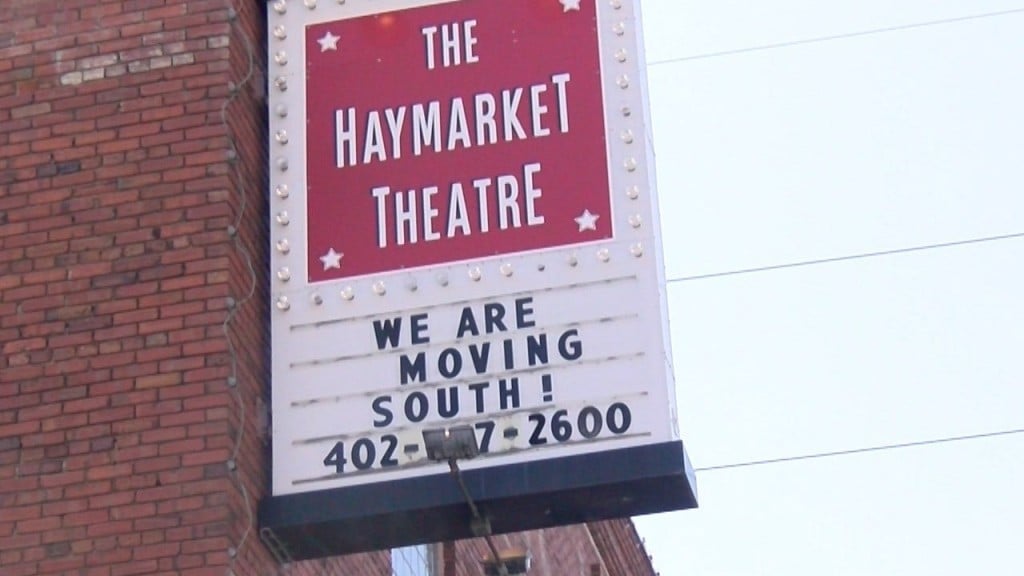 One business you soon won't be seeing in the Haymarket anymore is the Haymarket Theatre.
After just over 15 years of shows and productions, the Haymarket Theatre will be relocating to south Lincoln. The building's landlord plans to turn the space into a condominium complex.
After some deliberations, the theatre decided it wasn't ready to close it's curtains for good.

"he [the landlord] gave us plenty of time, we met as a board and decided that we wanted to keep going, keep the theatre going and we found a place and we're excited," says Artistic Director Tom Crew.
This is the second time Crew has held the position as the Artistic Director, and he's been involved with the theatre for over 10 years. He says although it's a bittersweet move for the theatre, they believe the new location will close the gap on issues they've seen in the past, such as parking.
"One of the issues we have with the Haymarket, we love the Haymarket, parking has been an issue for us so were going to have plenty of parking, a brand new space we get to start from scratch and build a theatre so we're really excited about that," Crew says.
The new location, 4815 South 14th, will have a larger stage, and maintain about the same amount of seating.

Student and actor Corbin Rhoades is optimistic about the move.
"I'm super excited they're getting a new location, we can start from scratch but a little bit sad because there are memories here. but then again we are a family, we share our memories, and moving to a new location won't really do anything to us we'll just keep moving forward," he says.
Rhoades has been doing productions with the Haymarket Theatre since the second grade. He says the theatre is more than just acting; it's helped develop his identity.
"it helped me explore different personalities, different characters and in the end it helped me figure out who I wanted to be as a person…but then it also helped me in school…so I was really glad I started at a young age because it really did impact my life greatly"
Crew and Rhoades say they're confident the new space will help to continue to grow their the Lincoln theatre community.
"Yes this has been our home and we absolutely love this space but, it's time for us to move on," Crew says.
The theatre staff are also looking for volunteers to help them make their move, both physically and financially. They have a go fund me page set up for donations, you can visit the page here.
If you are interested in helping the theatre staff help move, you can give them a call at 402-477-2600 or visit their Facebook page for more information.