Health Alert for Swan Creek Lake in Saline County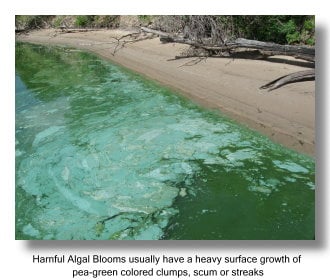 LINCOLN, Neb. (KLKN) – A harmful algae bloom has popped up at Swan Creek Lake in Saline County, leading to a health alert from the Nebraska Department of Environment and Energy.
A Health Alert means you should avoid swimming in the water, that goes for people and pets. The harmful algae bloom (HAB) can be especially harmful to dogs. Boating and fishing are still allowed, but you'll want to avoid contact with the water. Swimming areas will be closed.
The public areas for camping, picnics, and anything else out of the water are open.
Bluestem Lake in Lancaster County and Johnson Lake in Dawson and Gosper counties no longer have a health alert, but Kirkman's Cove Lake in Richardson County still has an alert.
You can check out the weekly samples at all 53 public lakes in the state by checking the website http://dee.ne.gov. The state's monitoring is conducted at public lakes with swimming beaches and high public activity.
HAB could be in any body of water in the state, even if it's not tested you should still use caution if you see an algae bloom.