Health Alert issued for Wirth Brothers Lake
Harmful Algal Blooms were found at the lake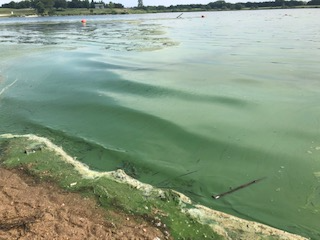 LINCOLN, Neb. (KLKN) – The Nebraska Department of Health and Human Services has issued a health alert for Harmful Algal Blooms (HAB) at Wirth Brothers Lake in Johnson County.
Samples taken earlier in the week measured above the threshold of eight parts per billion of total microcystin, the toxin released by by certain strains of blue-green algae.
Designated swimming beaches at the lake will be closed, but recreational boating and fishing are still permitted while using caution to avoid exposure to the water.
Weekly sampling of 53 public lakes will continue to be monitored weekly through the end of September, and results for HAB and bacteria will be updated every Friday and posted on NDEE's website.