Heavy rain causes flooding in Council Bluffs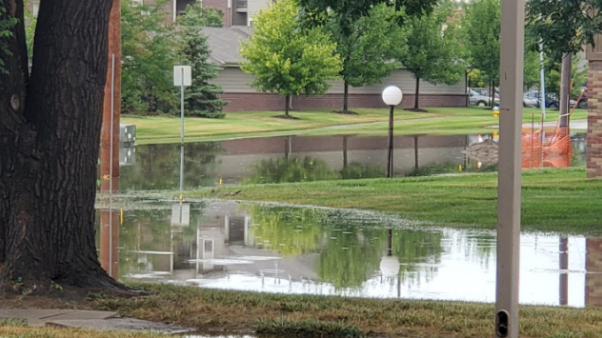 In Council Bluffs, heavy rains caused several roads to be inundated with water, Sunday morning.
According to some residents, one neighborhood has been flooded four times this year.
At Eppley Airfield 2.29″ of rain was measured, Sunday morning.
More scattered shows and storms are expect Monday.
No injuries have been reported.