High flu levels reported in Nebraska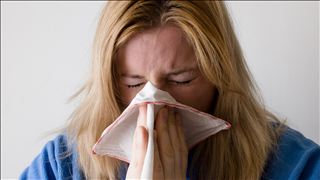 The department of health and human services is reporting high levels of flu taking over Nebraska.
Dr. Tom Safranek says October and November saw a large number of cases and now, with the holidays quickly approaching, he wants to warn people against the dangers.
"We're concerned with the upcoming holidays that there's going to be a lot of social interactions and it could accelerate the outbreak and we could have a lot of sick people," Dr. Tom Safranek said.
Things like covering your mouth, washing your hands and avoiding those who might be sick will help but Dr. Safranek stresses the importance of getting your flu shot.
"I strongly recommend as soon as possible. This weekend, people should be walking into a pharmacy, a doctors office, wherever they can get it. It's pretty much first dollar coverage now to so there shouldn't be a financial disincentive to get it," Dr. Safranek said.
If you do fall victim to the flu and experience symptoms such as fever, cough, sore throat or tiredness, making sure you get to the doctor as soon as possible will make all the difference.