Holmes Elementary teacher retires, gets a surprise parade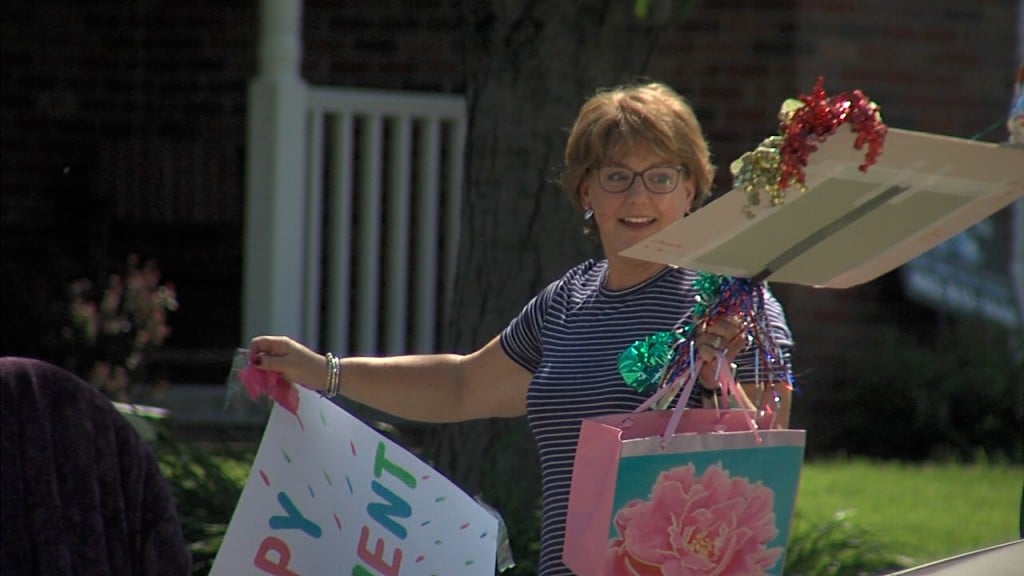 Today marks the retirement of a popular Lincoln elementary school teacher. Though they could not celebrate in school, the celebration went mobile.
"It just warms my heart, I was kind of thinking that maybe retirement and ending it this way with COVID, and how I can't be with my kids at school and I couldn't have a send off to really thank everybody, and so this has been great," said Susan Horne, the celebrated retired 4th grade teacher.
Susan Horne dedicated 34 years of her life to teaching 4th grade. So, the community gathered to give her a surprise send–off parade.
Those in the parade say Horne loved her kids, staff and classroom, and they were all happy to celebrate with her in style.
"Always upbeat, always positive, smart as a whip," said Barb Highstreet, another retired Lincoln school teacher.
"At Holmes it's like we're a family, and so it's going to be really hard to walk away from that," said Horne.
Around 30 vehicles showed up including teachers, staff, and former students. Susan says she's ready for the transition after the hustle and bustle teaching.
Happy retirement Susan Horne!