HOW TO: Snow painting
Snow is a canvas with a time limit, and Nebraskans aren't letting it go to waste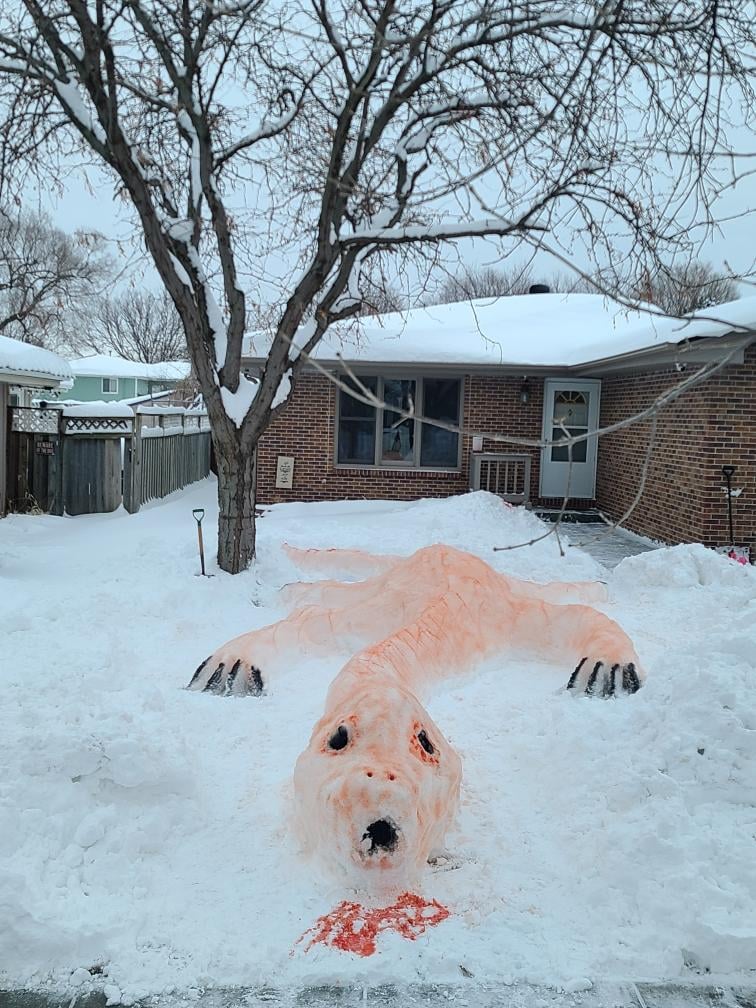 LINCOLN, Neb. (KLKN)- We all know how to build a snowman, but snow art is being taken to a whole new level: snow painting.
When it comes to snow art, every artist knows their work has a time limit. But Nebraskans have not let this latest batch of snow go to waste!
Below, you can see a Klein brothers' creation. The easiest way to color snow is to use food coloring to write messages like theirs.
If you'd like to get a little more complex when coloring the snow, we've put together a how-to.
DIY SNOW PAINT TUTORIAL
To make your own "snow paint", you'll need:
2 tbs cornstarch
2 c water
liquid food coloring
empty spray bottles
mixing spoon
funnel (optional)
Then, follow these steps:
Start by mixing the cornstarch and water together until it looks like milk.
Add in food coloring and stir until it's the color you want.
Pour the mixture into a spray bottle (this is where a funnel would be helpful).
Repeat this to create as many colors as desired.
Go outside and make a mess on your canvas before it disappears!
Send Channel 8 pictures of your creations!
Warning: This can be a messy activity because food coloring stains, we advise you wear stainable-clothing.
If you want to add more tools for your artists to use here are a few options:
eyedroppers
turkey baster
water gun
bucket
paintbrushes