Hundreds of residents report unplowed streets three days following historic snowfall
Lincoln residents continue to submit requests to the city to get their neighborhood roads plowed, and many are growing impatient.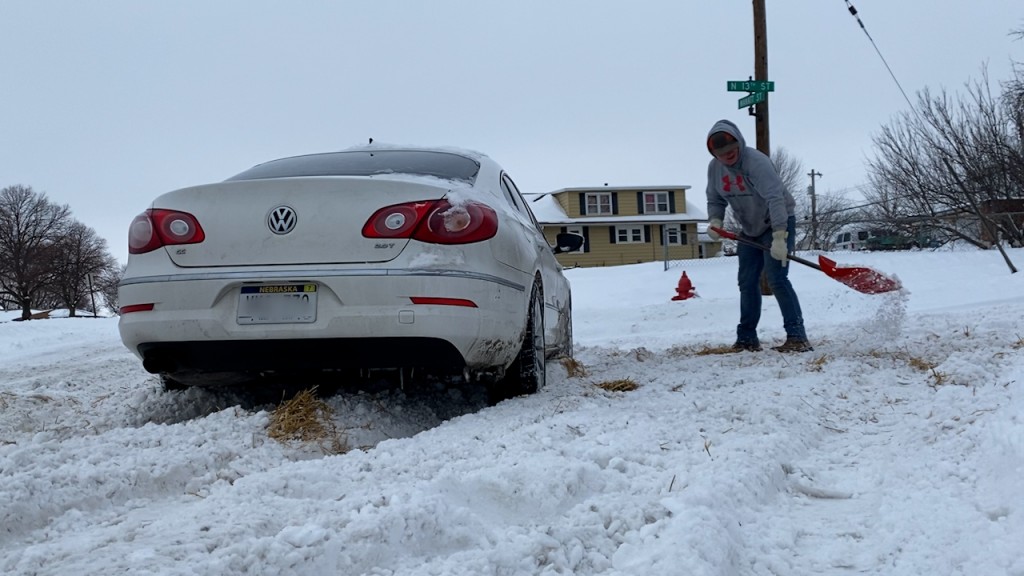 LINCOLN, Neb. (KLKN) – Three days after a historic snowfall in the capital city, many residents are still frustrated with the city's response to snow on neighborhood streets.
Channel 8 received close to 700 complaints from viewers telling us about problem areas around town. After seeing unplowed streets in several locations across Lincoln, our Channel 8 team reached out to the city for more answers.
They say they will keep working until every road has been plowed.
Tim Byrne, with Lincoln Transportation and Utilities, says crews have been working non-stop this week to clear roads and neighborhood streets and will continue to do so through Friday night.
Over the weekend, crews will take a much-needed break. Some snow removal operations will still take place overnight and in the early morning hours of Saturday and Sunday, but all crews will be back in full force Monday.
"On Monday morning we will be right back at it providing service once again, so we will be out there next week doing some cleanup on those residential areas," Byrne says.
But many residents are left irritated, like Sarah Fuller, who lives near 14th and Superior streets.
"It was nice though that the city goes out to the neighborhoods, but when they said they'd be out and have everything done by last night and now it's not done, that's disappointing," she says.
Residents like Fuller say some roads have been cleared upwards of four times, while others have been ignored and causing problems.
"In this case, in particular, they have side streets leading up to Goodrich that parents are having trouble getting down, so while it's great here in front of the school, you know three blocks down it's not and parents have to come that way," Fuller says.
Byrne is asking for patience from residents as crews and contractors continue to respond to requests submitted by lincoln residents.
"To folks that are upset their streets may have been missed, we apologize for that. It is not our intent, we didn't strive to miss streets. Operators are human, they're working very long hours, it's a very complex network of streets, they often don't live in the neighborhood they're servicing so they may not be as aware of the areas as you are where you live. But we do continue to work on them, we have crews out in force and inspectors out to make sure we get those streets caught up"
When a request is submitted, Byrne says an inspector will go to the area to validate the complaint and will then direct crews to the street in question.
After crews say it's been completed, the inspector will return to ensure a job well done.
"So we do have an internal checks and balances system throughout this process but with such a vast network of streets, it is unfortunate but we do tend to miss a street once in a while," Byrne says.
Residents like Fuller say it's hard to be patient when some roads are obviously hazardous.
"Thinking about an emergency vehicle getting down here if something happened that would defs be concerning, not only for them getting through the street but if there are intersections with three, four, or five cars stuck, it's concerning that it will take them longer to get to people," she says.