Husker fans brave the rain to cheer on the Cornhuskers as they play Illinois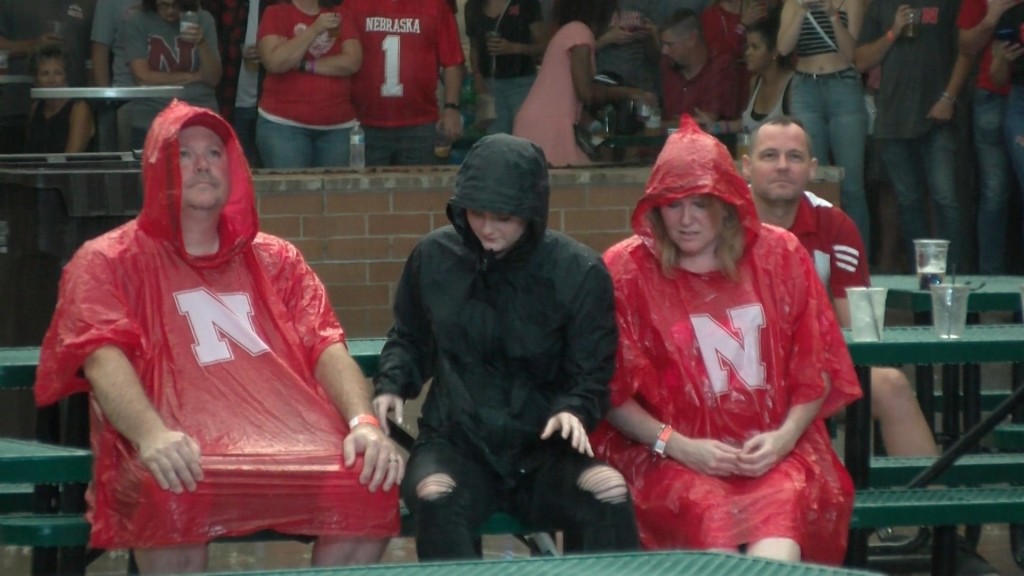 Whenever or wherever a Nebraska Cornhusker game is, a sea of red surely follows.
As Nebraska took on Illinois in Champagne, hundreds of fans made their way to the railyard to watch on the big screen.
"You cant beat Nebraska football. Football is what we got, we don't have a pro team, it's Husker football. Every Saturday we're out here," Ian Markley said.
For most Husker fans, they've been representing the big red their whole life.
"Oh, I've been a Huskers fan for forever. I'm from Minnesota but I've always bled red," Dylan Bock said.
It's a spirit that can bring everyone together for one common goal, a win.
"I just love the basic camaraderie and everyone is always nice to each other," Anthony Harvey said.
Husker fans show enthusiasm like no other, even in the rain.
As Illinois scored their first touchdown, the skies began to open and a torrential down pour began to fall.
However, that didn't seem to send husker fans packing.
"True dedicated fans just sitting out in the common area just chilling, I mean they're sitting in rain coats," Markley said.
They moved to covered areas, threw on ponchos and raised umbrellas to stick it out and scream a chant that could be heard throughout the state.
We're on week four of Husker football and it seems that the go big reds keep getting louder and louder.
You can almost grantee those chants will be the loudest they've been all season next week when the Huskers take on Ohio State in memorial stadium.