Husker fans take on College GameDay with full force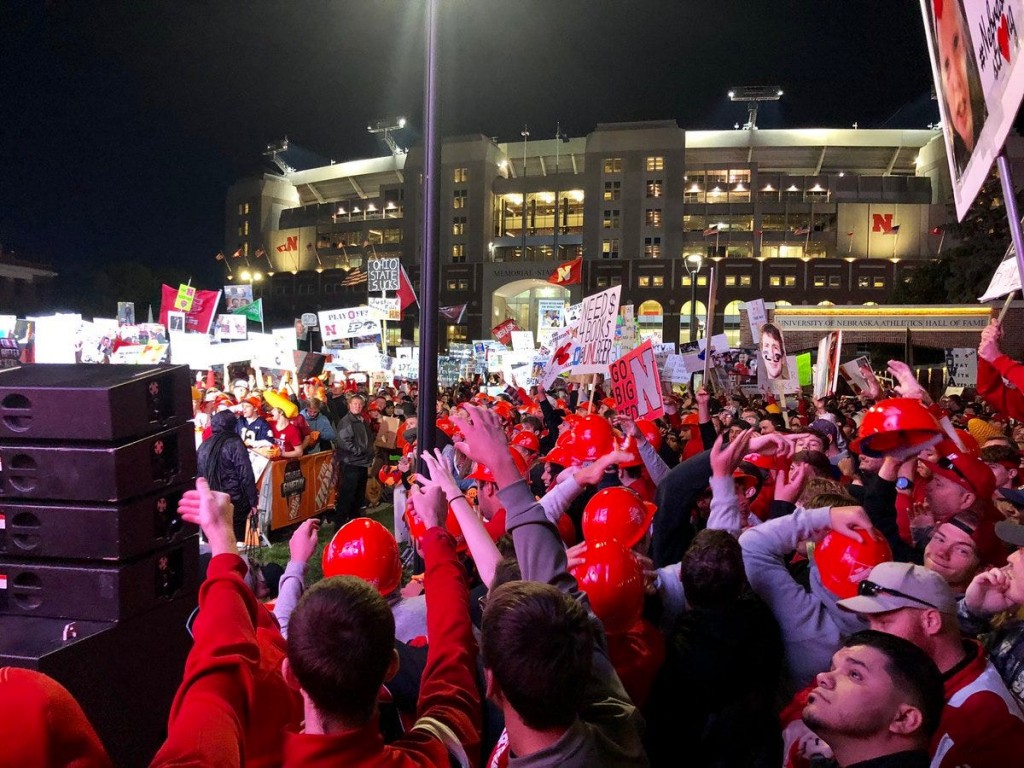 The day finally arrived. The seemingly eternal week of waiting was over.
"Game day is just electric, it really couldn't get better than Nebraska it's just an awesome atmosphere and I love being here," sophomore student Dani Laible says. "Honestly this week has been crazy, it didn't feel like a normal week of classes."
Husker fans were welcoming hosts, cheering loud for Team Jack, Coach Frost and of course the guest pickers, Gabrielle Union and Dwayne Wade.
Filled with signs and cornhats, GameDay met everyone's expectations.
"GameDay in Nebraska, you can't beat it."
From the early hours of the morning until the show ended, the sea of red never dwindled. Students and fans from near and far say there's no place like Nebraska.
"I've been to many different places and you will find a Husker fan in every single state," says freshman student Abby Bonnstetter.
Many of those fans here, because tradition lives at Nebraska.
"I love the history and the people of Nebraska,"says life-long fan Scott Scanell