Husker men's hoops looks to continue ranked win streak against Indiana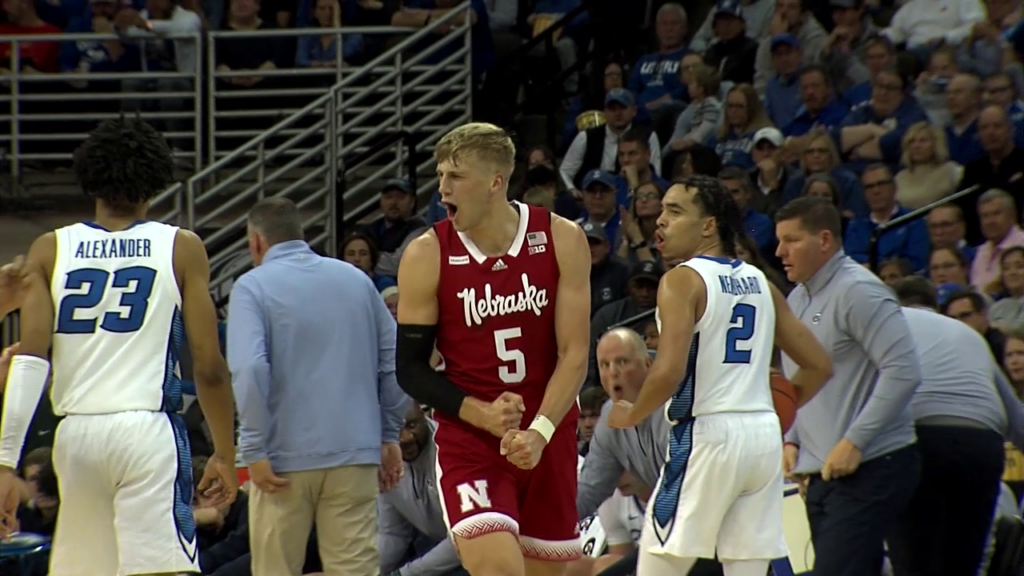 LINCOLN, Neb. (KLKN) – Nebraska men's basketball is coming off one of its biggest wins in years after defeating No. 7 Creighton on Sunday.
The Huskers now look forward to this week's set of games against No. 14 Indiana and No. 4 Purdue.
"Obviously, a very tough turnaround after coming off a very emotional game for our guys," head coach Fred Hoiberg said at a Tuesday press conference.
The Huskers are now amid a three-game win streak over ranked opponents on the road after defeating the Bluejays in Omaha.
Last season, the Huskers shocked the college basketball world by defeating No. 23 Ohio State and No. 10 Wisconsin on the road in their last two games of the season.
Nebraska hopes to extend that streak to four games with a win in Bloomington, Indiana, on Wednesday.
The Huskers have now won three straight games after a rocky start to the season, which saw the team without Derrick Walker in the starting five.
But Walker has returned, making an instant impact in wins against Florida State, Boston College and Creighton.
In four games this season, Walker has made 33 out of 45 shots and has picked up 38 rebounds.
The big man is a welcome presence, especially as the Huskers open up their Big Ten slate of games against a tough Hoosier team.
Hoiberg said the game against Indiana would be all about "toughness."
"That's what they hang their hat on," he said. "Very good rebounding team, very physical, really get up and underneath you defensively, and they have great length."
Nebraska's game against Indiana will be broadcast on the Big Ten Network on Wednesday at 7:30 p.m.
"It's a great opportunity for our team, and we'll see what we're made of," Hoiberg said.