Husker WR Trey Palmer declares for NFL draft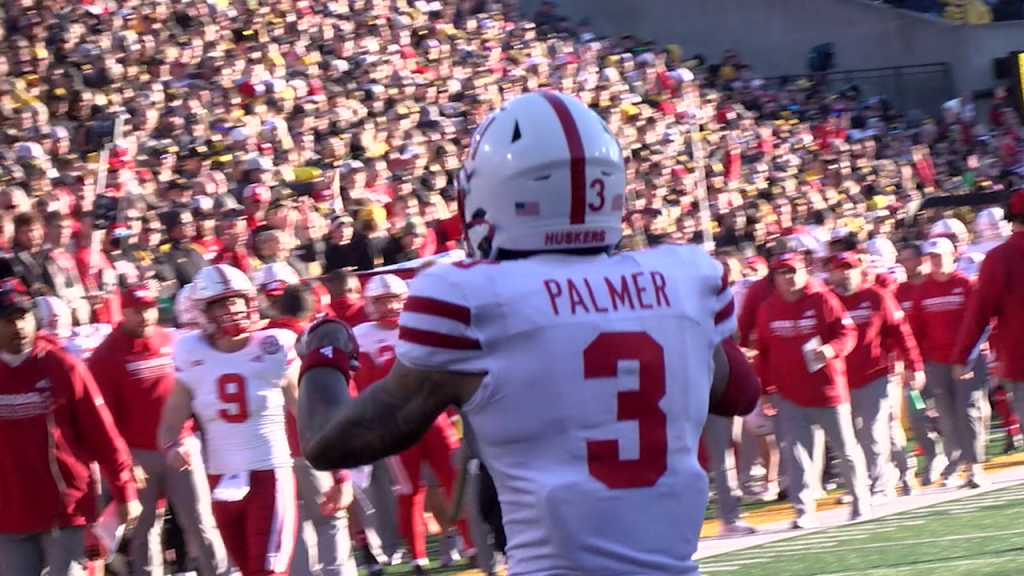 LINCOLN, Neb. (KLKN) – Record-breaking Husker wide receiver Trey Palmer will not be returning to Nebraska next season.
Palmer announced Saturday via Twitter that he would be declaring for the 2023 NFL draft.
The announcement came minutes after Athletic Director Trev Alberts named Matt Rhule as the Huskers' next head coach.
GOD'S PLAN🙏🏽 pic.twitter.com/BN1q2h8akN

— Trey Palmer (@treythekiid3) November 26, 2022
Palmer was a standout among Nebraska's offense, breaking the school's single-season receiving record with 1,043 yards.
The Louisiana native came to Nebraska after three seasons at LSU, where he played in 28 games and totaled 458 receiving yards.
Palmer played lights out in his final game against Iowa, picking up 165 receiving yards and two touchdowns.
"Husker fans, thank you for embracing me and my family at the University of Nebraska," Palmer wrote in the Twitter post.