Huskers bounce back to sweep Minnesota
No. 4 Nebraska beat No. 5 Minnesota in three straight sets on Sunday following Friday's 3-1 loss.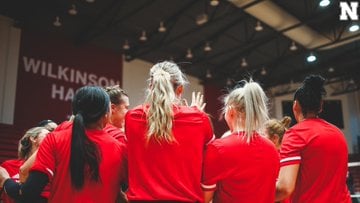 LINCOLN, Neb. (KLKN) – An early match proved to be no problem for the Huskers as they swept No. 5 Minnesota in three straight sets (25-17, 25-17, 25-22).
The team combined for 17 blocks and eight aces to hand the Golden Gophers their first loss of the season. Lexi Sun led the team with 12 kills and 13 digs while Madi also snagged a double-double with 10 kills and 12 digs.
"This is the first match where we played like we had been practicing," said head coach John Cook.
In the final points of the third set, Waverly's Anni Evans subbed in to serve, getting the Huskers to match point and assisting Sun's final kill.
Nebraksa's schedule doesn't get any easier as they hit the road to face No. 1 Wisconsin this upcoming weekend.