Huskers release 2022 volleyball schedule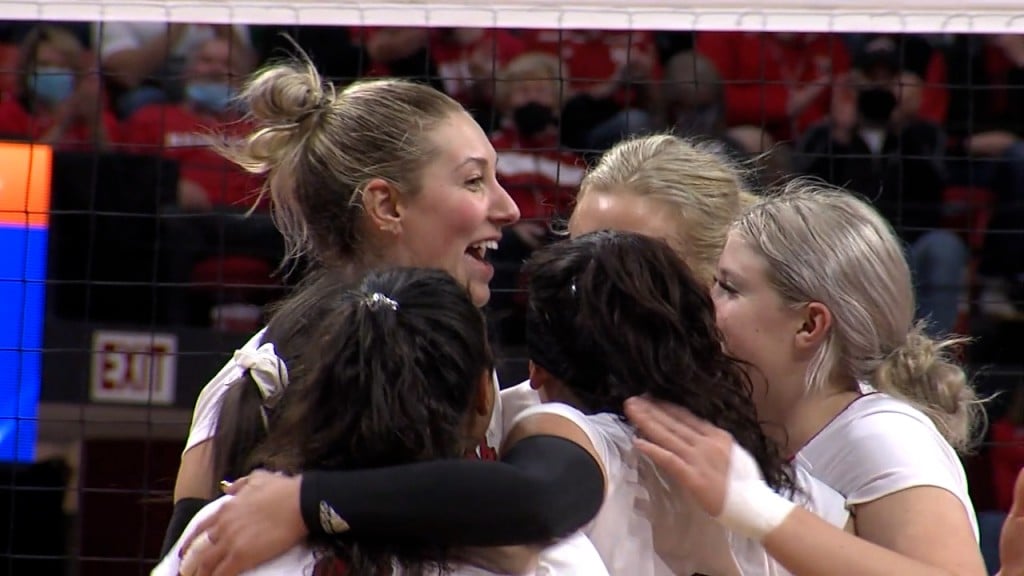 LINCOLN, Neb. (KLKN) – Nebraska volleyball's 2022 schedule was released on Tuesday.
The Huskers begin their season on Aug. 26 when they host Texas A&M-Corpus Christi, Tulsa and Pepperdine at the Bob Devaney Sports Center.
Conference play begins on Sept. 23 against Michigan State at home.
The Huskers will end their regular season with three home games against Purdue, Wisconsin and Minnesota.
Start times and TV information will be added to the Huskers.com schedule page when they become known.
Full schedule (bold indicates home games):
Husker Invitational
Friday
Aug. 26
Tulsa vs. Pepperdine
9 a.m.
Friday
Aug. 26
Texas A&M-Corpus Christi
11 a.m.
Friday
Aug. 26
Texas A&M-Corpus Christi vs. Pepperdine
4 p.m.
Friday
Aug. 26
Tulsa
6:30 p.m.
Saturday
Aug. 27
Texas A&M-Corpus Christi vs. Tulsa
2 p.m.
Saturday
Aug. 27
Pepperdine
7 p.m.
Ameritas Players Challenge
Thursday
Sept. 1
Loyola Marymount
7 p.m.
Friday
Sept. 2
Mississippi vs. Loyola Marymount
6 p.m.
Saturday
Sept. 3
Mississippi
7:30 p.m.
Wednesday
Sept. 7
at Creighton
5 p.m.
Saturday
Sept. 10
Long Beach State
3 p.m.
Tuesday
Sept. 13
Stanford
TBA
Sunday
Sept. 18
at Kentucky
2 p.m. (CT)
Big Ten Conference Schedule
Friday
Sept. 23
Michigan State
TBA
Saturday
Sept. 24
Ohio State
TBA
Friday
Sept. 30
at Rutgers
TBA
Saturday
Oct. 1
at Maryland
TBA
Friday
Oct. 7
at Michigan State
TBA
Saturday
Oct. 8
at Michigan
TBA
Friday
Oct. 14
Penn State
TBA
Sunday
Oct. 16
Northwestern
TBA
Wednesday
Oct. 19
at Purdue
TBA
Saturday
Oct. 22
at Illinois
TBA
Wednesday
Oct. 26
at Wisconsin
TBA
Saturday
Oct. 29
Maryland
TBA
Wednesday
Nov. 2
Indiana
TBA
Sunday
Nov. 6
at Northwestern
TBA
Friday
Nov. 11
Iowa
TBA
Sunday
Nov. 13
at Ohio State
TBA
Friday
Nov. 18
at Iowa
TBA
Sunday
Nov. 20
Purdue
TBA
Friday
Nov. 25
Wisconsin
TBA
Saturday
Nov. 26
Minnesota
TBA