'I was defending my store': A Lincoln store owner holds her own against an armed robber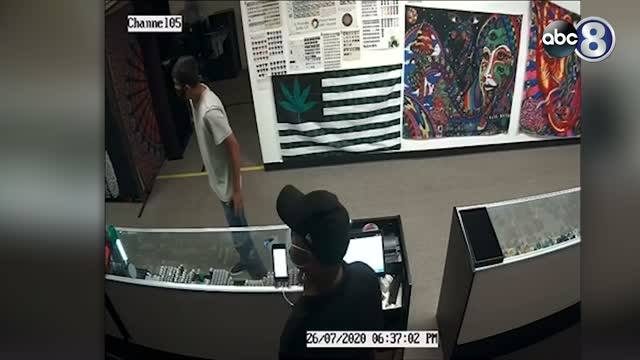 LINCOLN, Neb. (KLKN) — Angela Anderson, owner of House of Glass Smoke Shop, and her husband Jessi were doing business as usual Sunday evening when the unthinkable happened.
They were robbed at gunpoint.
"I'm sitting there and hear Jessi say we have been robbed and first initial spot was to just book it after him," said Angela. "I didn't know he had a gun until Jessi told me he had a gun".
RELATED CONTENT: Lincoln Civilians chase down an armed robber, ending in confrontation
Angela said she was trying to get a license plate number, or make and model of a getaway car. But, she wasn't expecting, was to 'catch up with him'.
Joined by two other House of Glass customers, who were shopping at the time of the robbery, Angela tackled the suspect to the ground. He was later identified as 19-year-old Paulino Villaneuva of York.
She said she was driven by "adrenaline and just go after him was what I decided, the fear and everything else just went to the side for the time being and I can't believe I ran that fast, but I did!"
The suspect's girlfriend, 19-year-old Hayley Escobar of York, had been waiting in the getaway car and decided to join the fray.
"She said let him go let him go, and I was like he just robbed my store".
That's when Escobar assaulted Angela.
"She started punching me and she got me three times and she hit me three times over".
Angela said this all happened under two minutes and that she was 'kinda shocked' as Villaneuva and Escobar were regular customers.
"I was defending my store. I feel like, so we are all going through hard times and so every penny counts here".
House of Glass owner wants to clarify it was herself and two customers that held their own and tackled the suspect, not the police.
"The cops said they were the one that apprehended him, they took all the credit for it, they didn't. They weren't even there".