Lincoln civilians chase down an armed robber, ending in confrontation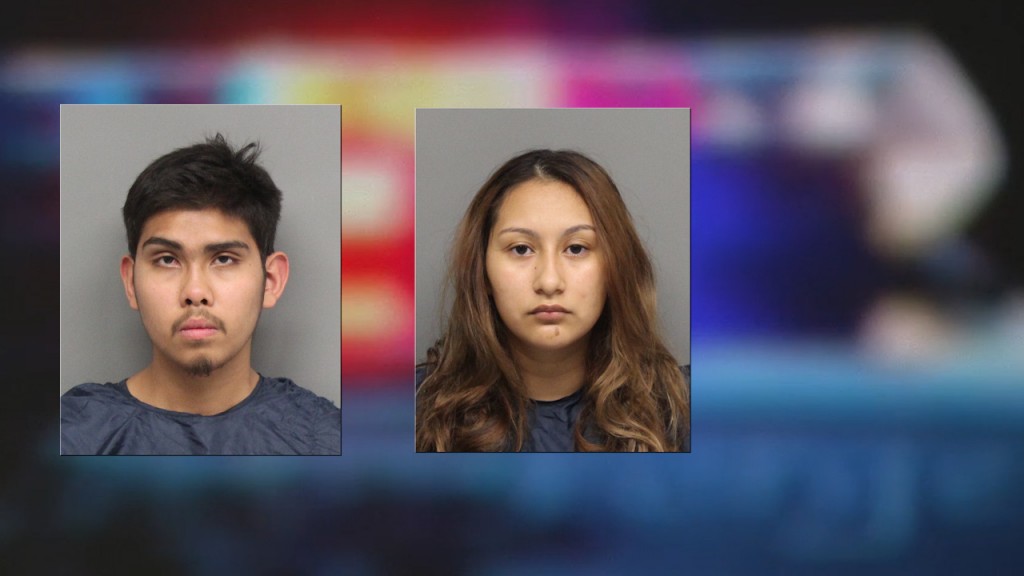 LINCOLN, Neb. — A Lincoln smoke shop was robbed at gunpoint Sunday night.
Just before 7:00 p.m. officers were called to the area of S. 14th and South Streets, just west of the Bryan Medical Center – West Campus, on reports of several people fighting.
Officers found confrontation began when a man entered the House of Glass Smoke Shop at 1415 South Street and produced a handgun. He left the shop with two iPhones and an undisclosed amount of cash. The shop owner, a 40-year-old female, and witnesses chased the man for 'some distance', tracking him down to the area of S. 14th and South Streets.
During the confrontation, victims were able to get the money back, but not the iPhones. It was then that a female drove up in a vehicle and approached the group, punching the smoke shop owner in the face.
At this point, officers arrived on the scene, taking 19-year-old Paulino Villaneuva of York into custody for robbery, use of a weapon to commit a felony, and child neglect. The female, 19-year-old Hayley Escobar of York, was also arrested for accessory to a felony.
Villaneuva later admitted to ditching the cellphones in a bush while running. Officers were able to locate both cell phones, as well as the handgun used in the robbery.
Villaneuva and Escobar's 5-month-old child was in the vehicle during the time of the robbery and assault.