"I woke up and I wasn't the same," Lincoln woman recounts deadly drunk driving accident hoping to raise awareness
It's been 20 years since Adrienne Krejci was the victim of an accident that changed her life forever. Now, she's sharing her story to try to prevent drunk drivers from getting behind the wheel.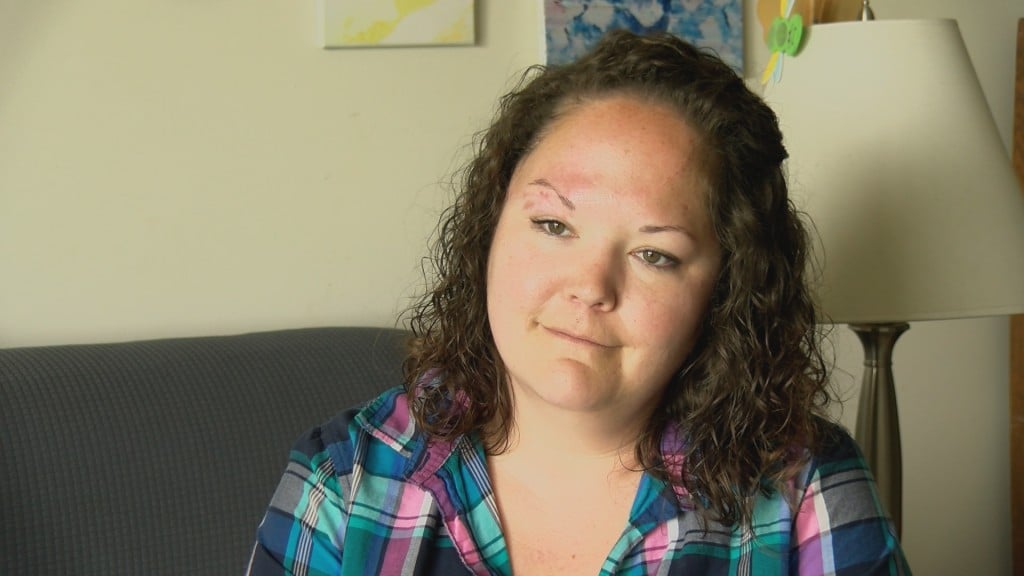 June 26, 2020 marks 20 years since Lincoln resident Adrienne Krejci was a victim in an accident that would change her life. Today, she's using her story as a way to spread awareness about the dangers of driving while under the influence.
She and her friends were in Knox County, taking their first road trip together without their parents. The group was in a remote area of an Indian reservation, leaving a pow–wow.
After picking up a few friends, they got into an accident.
"It was me, my best friend and her younger sister who was a year young than us," Krejci says. "There was a hill called roller coaster hill on the edge of town, you went up one side, down the other side and it was very steep. The driver of the other car came up the side you were supposed to go down."
With no headlights on and driving more than 65 miles an hour, the driver, who was drunk, hit Adrienne's car head on. Her best friend, Jade, was the designated driver that night and was killed instantly.
"I remember looking up and seeing my friend jade laying there in the seat."
Krejci says it took two hours for police and rescue services to arrive. To this day, she says she doesn't remember why it took so long.
Krejci snapped her femur in half and broke her right arm and hand. In total, she had 10 broken bones. She also had hundreds of stitches and staples across her body, including in her face.
Krejci also suffered a brain injury, which she still struggles with today.
"From the moment I wake up, throughout the entire day its like rapid fire, half thoughts, here, partial, partial, partial, and then a song will be in there and another song and its just like swirling all the time," she tells Channel 8 Eyewitness News reporter Marlo Lundak.
To this day, Krejci struggles with survivor's guilt. The car involved in the accident was her own, but Krejci says it was Jade's turn to be the driver. When the accident happened, she also says she thought about her mother, as Adrienne is an only child.
Now, Adrienne wants to start sharing her story with young drivers, hoping to raise awareness about the dangers of driving drunk.
"Think about what can happen, I mean, its tempting and I guess annoying to wait for an Uber or something but we have so many options  to get home now that we didn't have 20 years ago, there's really no excuse."
She reminds us that the pain and heartbreak doesn't stop at the wreck.
"My heart jumps when I hear an ambulance of helicopter and that's going to happen maybe for the rest of my life, I don't know. It's just something you need to think about before you put the keys in the ignition."
The driver of the car that hit Krejci and her friends was never charged.