Airports experience travel mess, over dozen of flights canceled at T.F. Green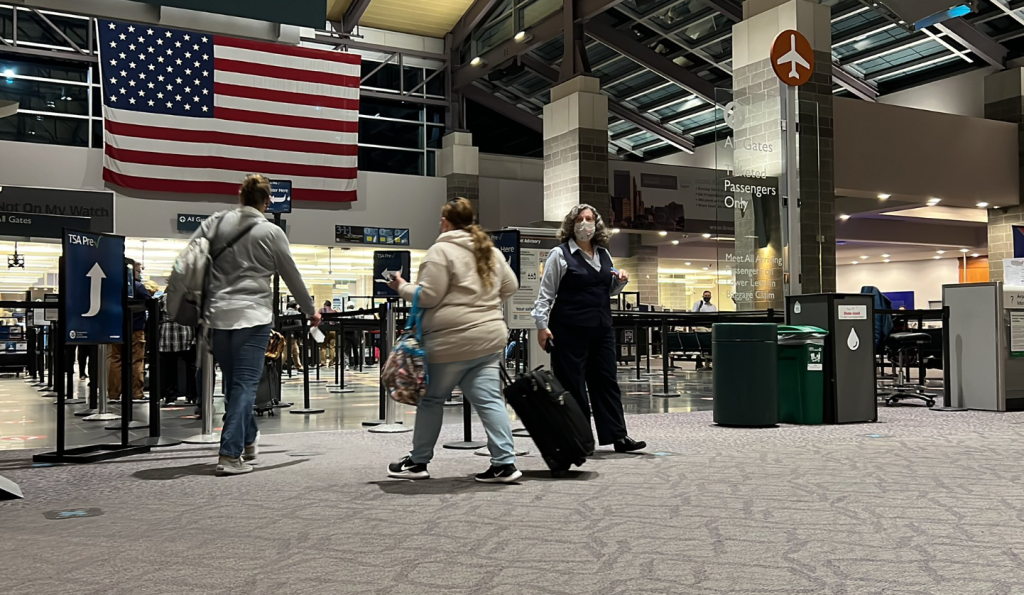 WARWICK, R.I. (WLNE) — More than 3,500 flights were canceled nationwide and over a dozen locally over the weekend- causing some more travel troubles on Monday.
According to Flight-Aware, there were major disruptions at several Florida airports, as well as Baltimore, and New York. Many airlines are citing issues ranging from bad weather, to air traffic control, to airspace congestion.
Sixteen flights were canceled out of Rhode Island T. F. Green International Airport Sunday night. On Monday morning, one flight out of T. F. Green was cancelled, heading into Newark.
ABC6 News spoke to Samantha O'Connor and her family, who spent Monday morning sitting at the airport, after their 7 a.m. flight to Tampa was delayed several times.
"We got an email at like 10:30 p.m., saying our 7 a.m. flight has now been postponed. We were like well we're already getting up at 5 a.m. lets just go anyway," said O'Connor.
"Our flight is a straight through flight so we don't have any connections, but especially with the little one here we don't want to be waiting in an airport," O'Connor continued.
There are currently three flights departing from T.F. Green delayed, including, to Tampa, Washington, and Orlando.
Boston Logan International Airport also saw over 110 cancellations this weekend, and more than 50 flights cancelled Monday.
Courtney Flynn and her family were headed to Tampa Florida out of Logan Airport Sunday. They ended up going to T.F. Green and hopping on the first flight they could after their flight was cancelled.
"We're literally flying into Orlando and then we have to get a rental car to go over to Tampa because we couldn't find anything directly to Tampa," Flynn said. "It's not just a flight. You have to fix the hotel and the rental car and yeah it's definitely been a project."
Most airlines said that operations should be returning to normal, but people are still waiting on hold for hours trying to reschedule.