Artist to set up over 4,000 flags outside State House to remember COVID-19 victims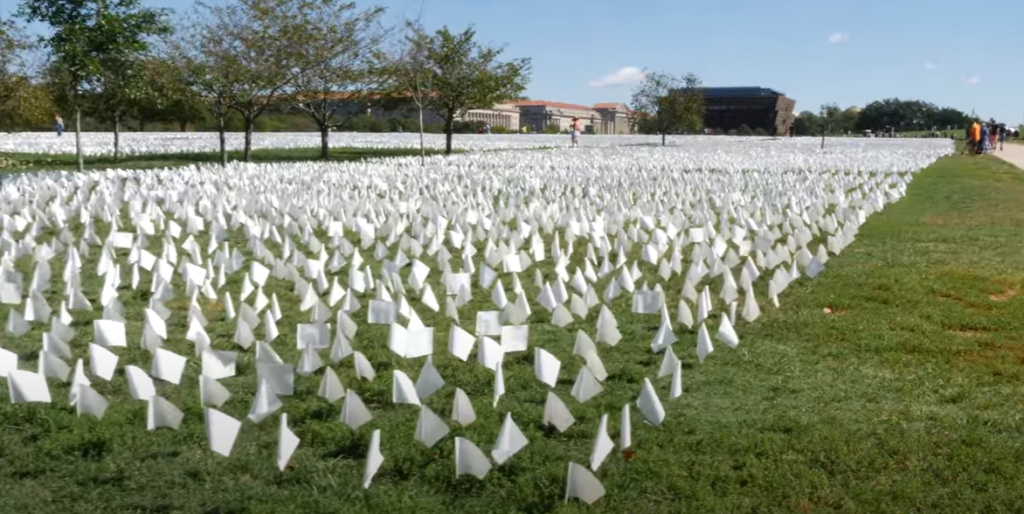 PROVIDENCE, R.I. (WLNE) — An artist will be setting up over 4,000 flags outside of the Rhode Island State House on Saturday to honor COVID-19 victims across the state.
Suzanne Brennan Firstenberg set up a similar display at the National Mall in Washington D.C., placing over 660,000 white flags to represent victims across the country.
The Rhode Island Council of Churches has arranged for Firstenberg to set up white flags in the Ocean State.
There will be an opening ceremony for the exhibit at 11 a.m. Saturday.
Anyone who wants to stop by will be able to do so over the following week.
The closing ceremony for the exhibit will be July 2 at 7 p.m. The Council is inviting firefighters and first responders to the ceremony to gather the flags for their individual cities and towns.