Local advocates, experts react to Sen. McConnell's remarks on possible federal abortion ban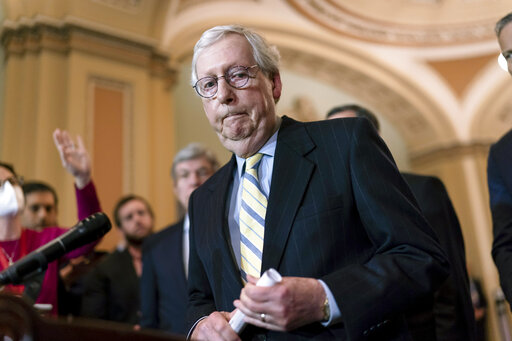 PROVIDENCE, R.I. (WLNE) — A week and a half after the Supreme Court leaked a draft outlining what appeared to be plans to overturn the landmark Roe Vs. Wade decision, Senate Minority Leader Mitch McConnell talked about the possibility of a federal, nationwide abortion ban.
Roger Williams University law professor, Jared Goldstein, explained that a federal nationwide ban would supersede any state abortion laws.
"If we had a national law prohibiting abortion, it would mean that Rhode Island couldn't protect a woman's right to choose," said Goldstein. "Even if that's what the people of Rhode Island wanted– the people of Massachusetts, Maine, or any other state wanted to protect the right of women to make reproductive choices– they couldn't do that because there will be a federal ban," he said.
Professor Goldstein explained that, with the power appearing to soon be in the hands of the states, tensions across state lines will rise between those allowing abortions and those that don't.
"They're going to try to prohibit abortion not just in Texas, but they're going to try to prohibit their citizens from getting abortions in Rhode Island. So, we're just going to have a wealth of conflict between the states," added Goldstein.
Jocelyn Foye, Director of the Womxn Project, a statewide organization fighting for women's right of choice, says a nationwide abortion ban would be devastating.
"You're honestly asking questions that I can't even wrap my head around yet, because it is so shocking," Foye explained.
While Goldstein explained a nationwide ban is unlikely, Foye said this month has proven that anything can happen.
 "It's like telling men they had to have a vasectomy at the age of 20… it's a whole new world," she concluded.