'Superman' building renovation to cost $220M; will include 285 apartments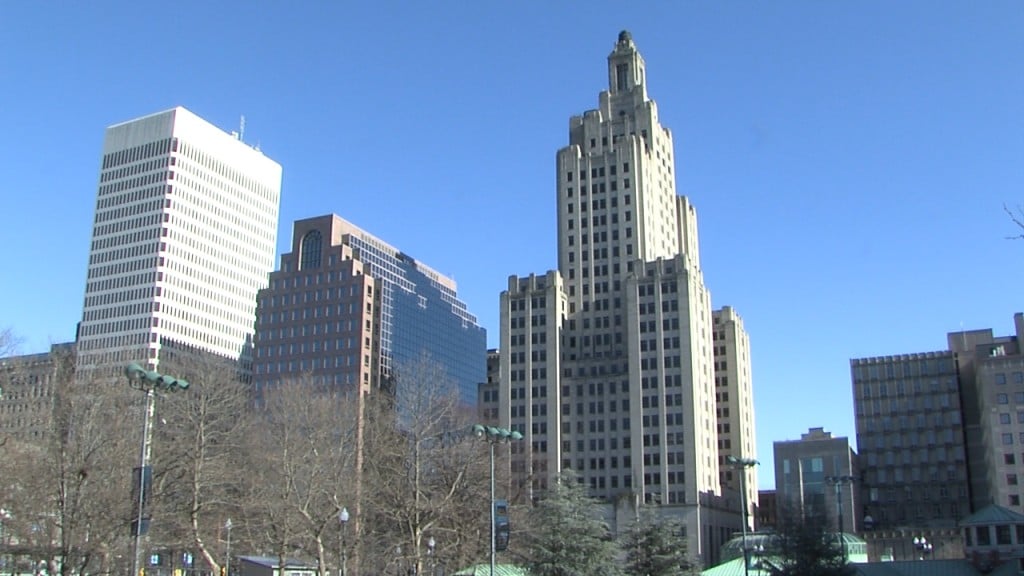 PROVIDENCE, R.I. (WLNE) — Gov. Dan McKee announced a rehabilitation plan for the iconic "Superman" building Tuesday afternoon.
McKee said the renovation will cost $220 million.
Stefan Pryor, the head of the Rhode Island Commerce, said the building will include 285 apartments. 20% of the 285 units will be affordable to low and mid-income state residents.
The building will also include 8,000 square feet of commercial space, as well as a mix of retail, event, and community uses in the 26,000 square foot banking hall.
The Industrial Trust Building, known as the Superman building, in downtown Providence was built in the 1920s. It was purchased by the High Rock Development in 2008 and was used as a bank until Bank of America moved out in April 2013.
Community leaders have pushed for the redevelopment of the state's tallest building since it became vacant in 2013. High Rock officials proposed converting the skyscraper into apartments with $39 million in state support, but there was no further push on that decision.
In 2019, the building found itself on the National Trust for Historic Preservation's list of America's 11 most endangered historic places.