New poll shows Fung and Magaziner neck and neck for Congressional District 2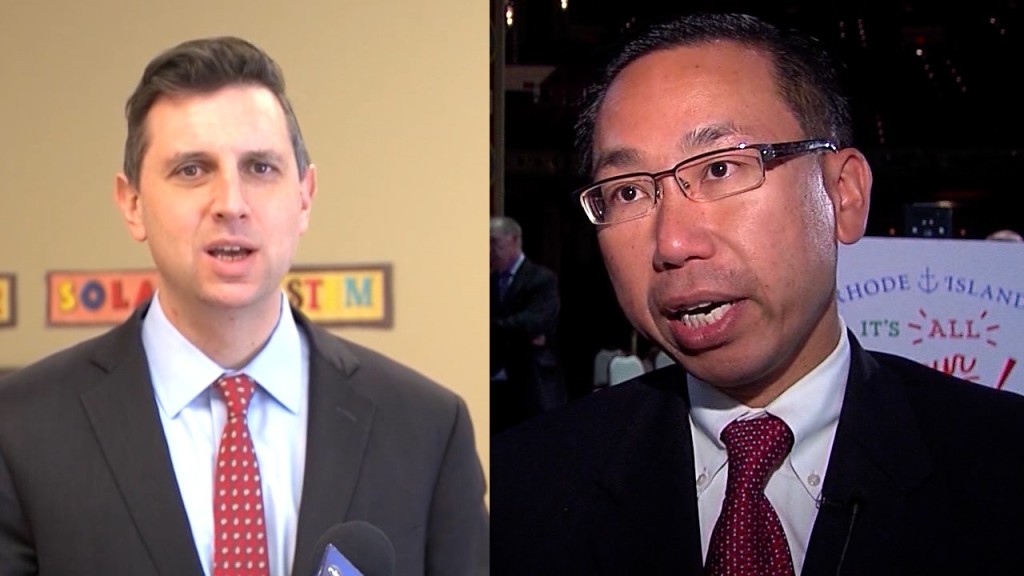 PROVIDENCE, R.I. (WLNE) — A new polling memo released Wednesday by the Democratic Congressional Campaign Committee shows Rhode Island's Congressional District 2 race is neck and neck.
The poll has both Treasurer Seth Magaziner and former Cranston Mayor Allan Fung tied with 48% of respondents supporting both candidates.
"Democrats have good reason to be concerned. The Magaziner campaign has good reason to be concerned. This race is clearly very close," Dr. Adam Myers, associate professor of political science at Providence College, told ABC 6 News. "And from the Democratic party's perspective, even if Mayor Fung is not ahead, even if the candidates are tied, the fact that the race is this close in a district that voted for Biden by 14 percentage points in 2020 is a very good sign of the political headwinds that Democrats face this year."
Myers said this poll "doesn't really change the dynamic for Mayor Fung all that much," adding that the district has "a modest Democratic tilt," making it tough for Fung to run away with a victory.
"Any Republican is going to have an uphill climate in this district, even in a Republican year such as this one is looking likely to be. Mayor Fung and his team, they know that they have to essentially engage in a full-court press all the way into election day if they're going to win this thing," added Myers.
Myers said that he views this race as a dead heat, saying, "I think it wouldn't be wise for anybody to put money on this race one way or the other."
The poll also showed 5% of likely voters the DCCC called were undecided.
Myers said that indicates two things: Most people have made up their minds, but also in a tight race, as the poll indicates, both campaigns will need to reach out to those voters.
Moderate Party candidate, William Gilbert, was not included in this poll, which Myers said could "render the poll at least somewhat suspect."
Currently, there are no publicly available internal polls for this district from the National Republican Congressional Committee.