Russian commanders given orders consistent with order to invade Ukraine: US officials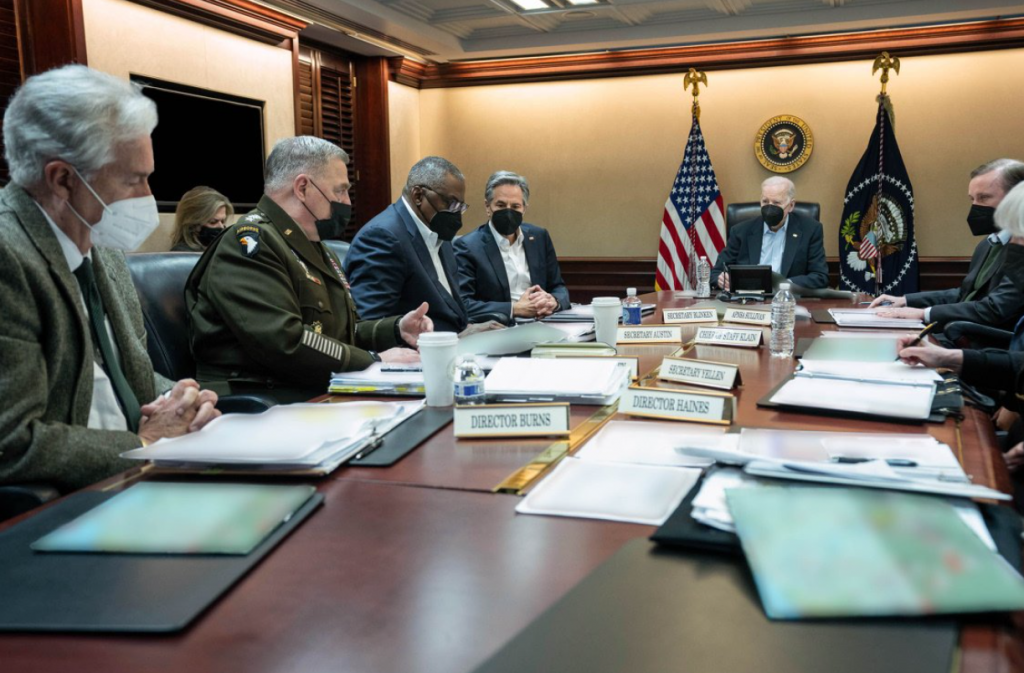 Lower-level Russian tactical commanders have been given orders consistent with orders to invade Ukraine, U.S. officials tell ABC News.
The news is consistent with statements previously made by President Joe Biden and Secretary of Defense Lloyd Austin, who have said they believe U.S. intelligence indicates Putin has made a decision to invade Ukraine.
The White House released a one-sentence readout of President Joe Biden's meeting that he convened of his National Security Council on Sunday over Ukraine and Russia's military buildup, confirming that the meeting happened.
"Today, President Joseph R. Biden, Jr. convened a meeting of the National Security Council to discuss the latest developments regarding Russia's military buildup on the borders of Ukraine," the statement said in full.
The meeting lasted just over two hours, a White House official told ABC News, and a photo of the meeting tweeted by the White House showed CIA Director William Burns, Chairman of the Joint Chiefs Mark Milley, Secretary of Defense Lloyd Austin, Secretary of State Antony Blinken, National Security Advisor Jake Sullivan, Treasury Secretary Janet Yellen, and Homeland Security Advisor Liz Sherwood-Randall. Name plates for DNI Avril Haines and Chief of Staff Ron Klain can also be seen on the table.
Also joining but not visible in the photo were Vice President Kamala Harris, who connected via phone from Air Force Two, Secretary of Energy Jennifer Granholm and Commerce Secretary Gina Raimondo, according to a White House official. Granholm, Raimondo and Yellen joined the meeting given their roles in sanctions, export controls and energy, the official added.
Additionally on Sunday, the White House said Biden spoke with French President Emmanuel Macron for 15 minutes from 3:47 p.m. ET to 4:02 p.m. ET. This followed with Russian President Vladimir Putin and Ukrainian President Volodymyr Zelenskyy earlier Sunday.