State representative introduces bill for safer forest management after 700-acre brush fire in Exeter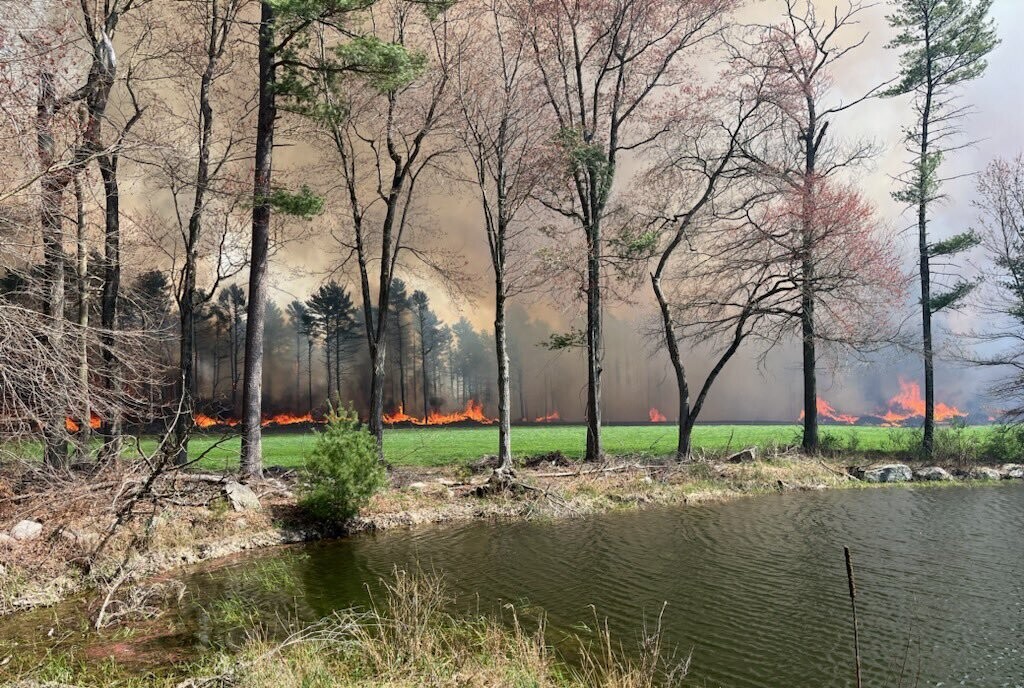 PROVIDENCE, R.I. (WLNE) — Rhode Island state Rep. Megan Cotter introduced a bill promoting safer forest management at the Statehouse on Thursday.
The bill comes after a brush fire consumed 700 acres of land in Exeter two weeks ago.
Cotter said the legislation would create a commission that would help the state determine the best possible action for improving forest management.
"Thanks to the courage and work of hundreds of firefighters, the National Guard and other emergency responders, we very fortunate that no one was hurt and that the fire was suppressed before it could reach any homes," Cotter said.
"But the enormity of this fire should serve as a loud and clear message that our state has some work to do in terms of taking care of our forested land. We need to put in the planning and maintenance work necessary to prevent fires like this from threatening our public safety and our environment," Cotter said.
"We can expect an increasing threat from wildfires as climate change results in hotter, drier summers. Just last year, as our state experienced months of drought, there were at least 80 reported forest fires, threatening safety, property and life. We need to adapt our strategies and resources to ensure that we are protecting our forests and our citizens as best we can," Cotter concluded.
The legislation is expected to be heard in the Rhode Island General Assembly within the coming weeks.