Truck takes down wires, causes traffic backup in Dighton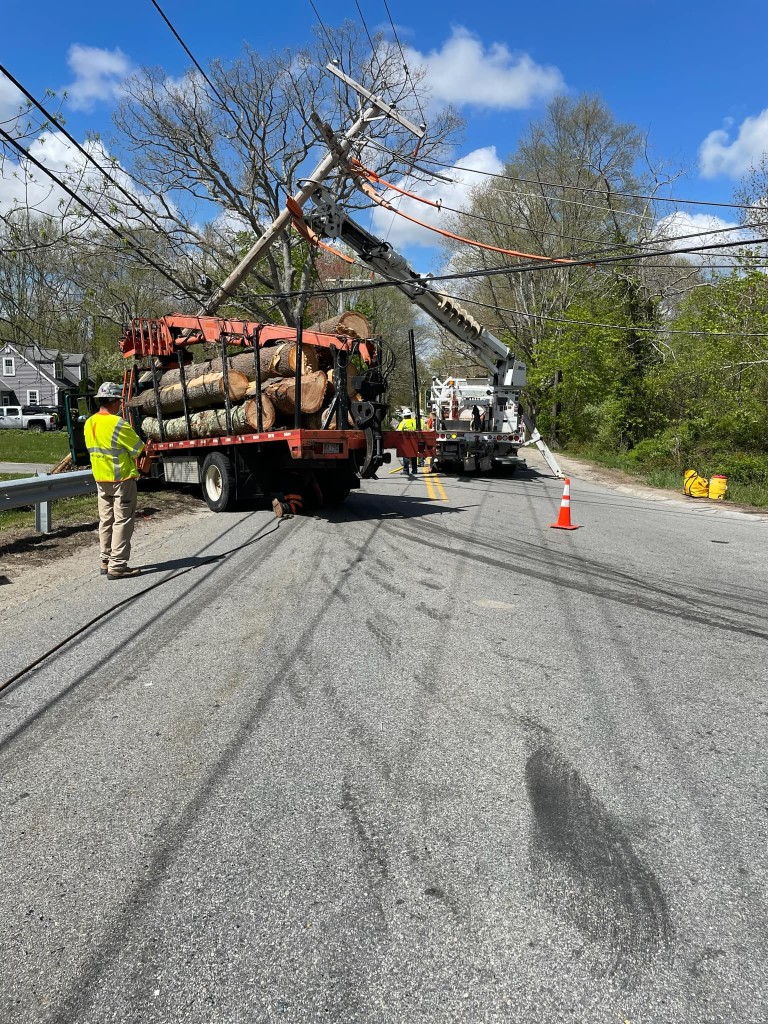 Dighton police are warning about traffic delays following a crash involving a commercial vehicle Friday.
According to police, the crash happened at the intersection of Williams and Center streets around 2:30 p.m.
The heavy duty truck, carrying cut trees went off the road and took down some wires at the intersection.
Police said National Grid is on scene and expect crews to be there into the night.
No injuries were reported.