Icy roads: Lincoln parents concerned for kids return to school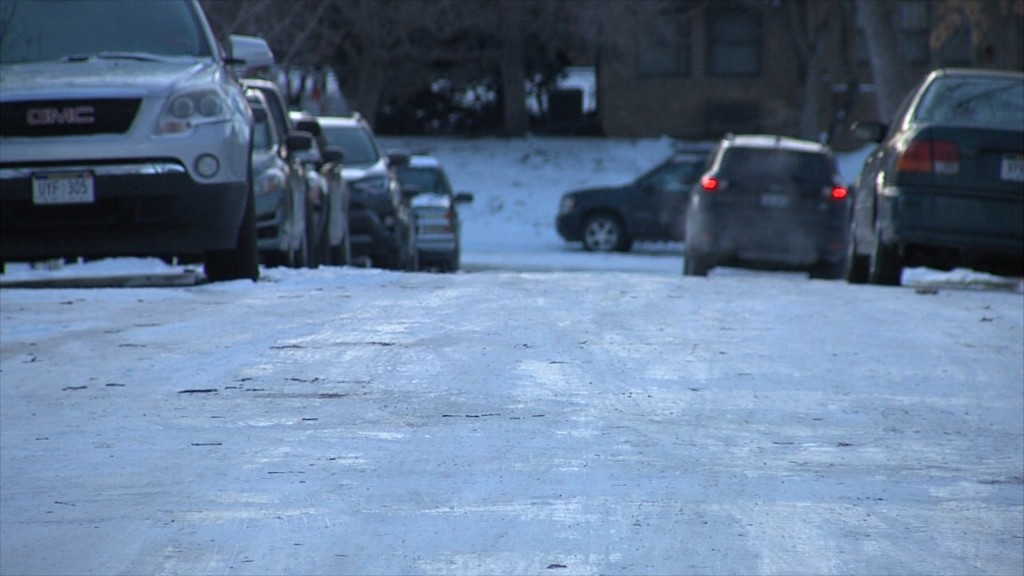 The aftermath of Friday's storm has left Lincoln side streets covered in ice. Residents are concerned about driving and sending kids back to school Tuesday morning.
"Every year is inexcusable and it's especially inexcusable this year because this is a street going down to Sheridan Elementary for goodness sakes and that road isn't maintained," Lincoln resident, Al Baker said.
One of the neighborhoods next to Sheridan Elementary is a side street and those who live in the area say even though it's a school, it's never been treated as well because it's not a main road.
"It's been like an ice rink, if I put on ice skates I could slid down Winthrop and go over to Bradfield," Lincoln resident, Miriam Howard said.
Some residents have reported icy areas to the city's Up LNK app. They responded back saying, "Unfortunately road salt is largely ineffective at temperatures below 15 degrees." "Only moderating temperatures will result in significant improvement in many residential areas."
They also say they don't have enough equipment, staff and material to spread on all residential streets.
A warm up is coming for the rest of the week but some people are thinking about taking on the streets themselves.
"Somebody suggested buying sand for the streets because the city won't take care of the streets," Baker said.