"I'd like to have no complaints," Lancaster County Sheriff talks statistics, history of use of force incidents
Sheriff Terry Wagner talks with Channel 8 News about the office's history of use of force and deadly force incidents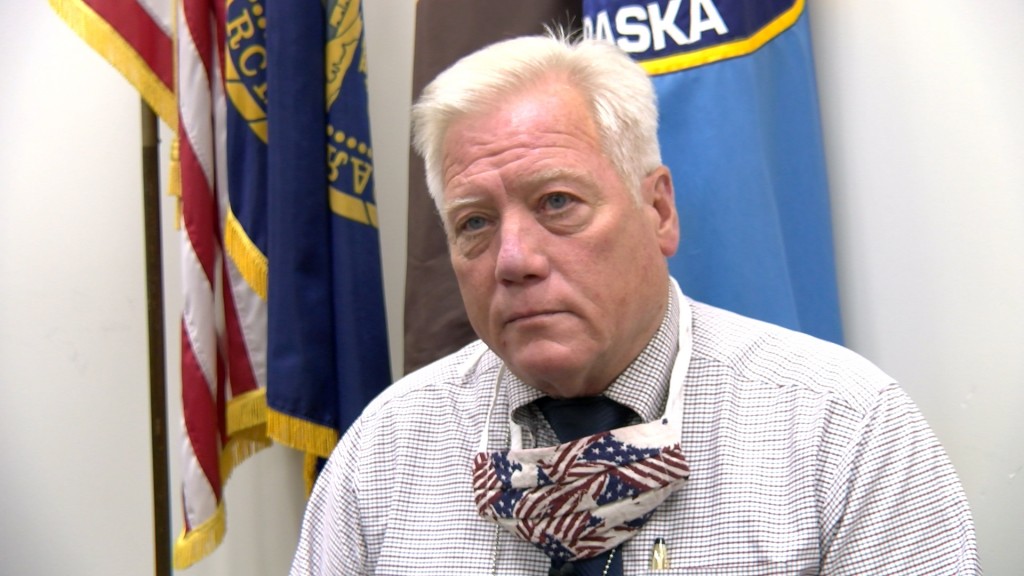 On Wednesday, Lancaster County Sheriff Terry Wagner sent out a press release with statistics for the office, showing how many calls and contacts they make with citizens, on average, on a yearly basis.
Each year, deputies come in contact with thousands of citizens.
"15 or 20 thousand, I mean, it's a lot of people," Wagner says.
In the last five years, the office has received four complaints of deputies using excessive force, none of which resulted in discipline or removal.
"Three of those were exonerated which means that the deputy did what the person said they did, but their actions were lawful and justified by policy, and then one was unfounded," Wagner says in an interview with Channel 8 Eyewitness News reporter Marlo Lundak.
In his 25 years as sheriff, Wagner says there have also been four instances where deadly force was used against suspects. All of them deemed justified.
The most incident happening in 2015, in front of the state capital.
"A young man had a gun, he fled from traffic stop, a deputy and another officer spotted him, he turned around and pointed the gun at him as if he was going to fire, they shot and hit him, did not kill him but wounded him."
The other three incidents were in 1997, 2002, and 2014. Two resulted in death, one did not.
The release also shows that the office has an average of 20 uses of non-deadly force, such as pepper spray and taser deployments, each year.
And when there's a question of possible excessive force, Wagner says he wants people to put the numbers into perspective.
He says four complaints in five years isn't bad, but, it's also not great.
"I'd like to have no complaints to be honest with you but I think what that shows is that we are using de–escalation techniques, we are using verbal judo, people feel they're being treated fairly."
The release comes more than a month after a Lancaster deputy was questioned about his use of force with a protester in late May before being exonerated. The incident was captured on a local TV station camera, stirring up anger among the community.
"Their footage of the arrest, it looked like that young lady got taken to the ground. If you look at the other angle, she didn't get taken to the ground at all," says Wagner.
That other angle he's referring to is aerial drone video captured by the office, and released two weeks after the incident occured. But had there been no aerial footage, things could have ended differently.
"I suspect the deputy would've been disciplined."
However, he understands the confusion and outrage that was caused when the video surfaced.
"The majority of people, they don't have the training or the knowledge about how these things actually work in real life you know, what they've seen on television shows and movies is not real life."
All office policies are reviewed and revisited every two years, or whenever there's a change in federal laws.