If you didn't see this morning's eclipse, here's what you missed
If you missed this morning's lunar eclipse, check out some of the shots Channel 8 viewers sent in!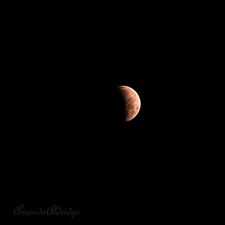 LINCOLN, Neb. (KLKN)-If waking up before dawn isn't your thing, you may have missed this morning's lunar eclipse. Luckily, Channel 8 viewers sent us some of their best shots of the moon!
The supermoon–specifically a Super Flower Blood Moon that occured simultaneously as the lunar event–brought the first total lunar eclipse in almost two and a half years. Viewers had the opportunity to see the moon slip into the Earth's shadow while looking 7% bigger than it typically does.
SEE ALSO: Severe storms possible overnight Wednesday in to Thursday