Igloo On The Square: a safe way to get out and support local
Tavern On The Square has debuted an igloo on their patio to offer customers a safer more secluded way to get out.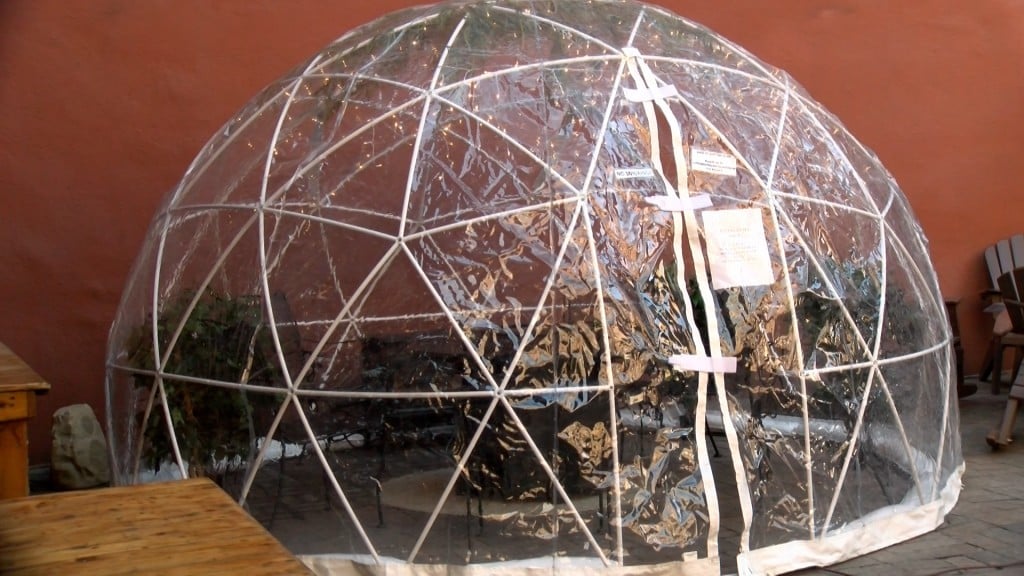 LINCOLN, Neb. (KLKN) —Through the struggles of the pandemic, the hospitality industry has taken a number of hits. Its forced owners to get creative when it comes to bringing in customers, while also keeping them safe.
That's why Tavern On The Square in the Haymarket has set up an Igloo on their patio to give customers a more secluded option for going out. It's cleaned with a heavy duty sanitation formula after every use to allow the next group of people to have a clean environment.
Matt Taylor, Tavern On The Square's owner, said the public's response has been overwhelming and much more than they ever expected. After just one Facebook post, they received 90 request for reservations within a weekend. While, spots are filling up, they are still accepting new requests.
Each reservation requires a minimum of two-hours to be reserved and each hour cost $50. The unique aspect of the reservation fee is that half of it can either go towards your bar tab or you could order food from Vincenzo's. Taylor said this benefits the customer and also helps more local businesses in Lincoln.
If you'd like to set up a reservation, you can check out Tavern On The Square's website for more information.