'I'm doing well' President Trump gives video update on his health
In a video posted on Twitter, President Trump says he plans to be back soon.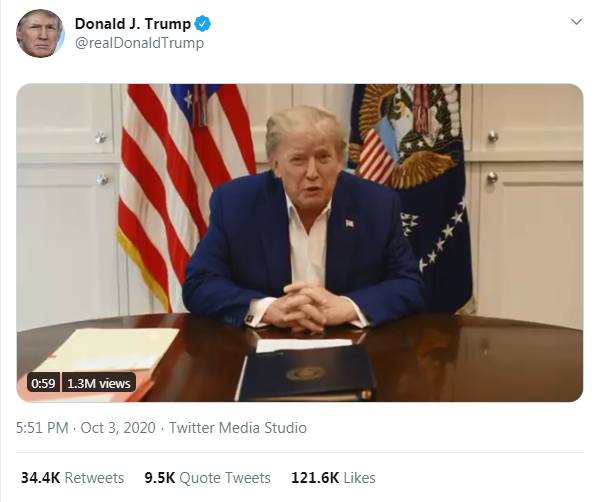 Saturday evening, President Trump posted a video to Twitter in which he said he is doing well and thinks he will be back soon. The President also said that the First Lady, Melania Trump, is doing even better given her age.
He also thanked everyone that his sent him well wishes and thanked the doctors and nurses at Walter Reed Hospital, where he is currently staying. You can watch the full video below.