Immigration protests continue, including here in Nebraska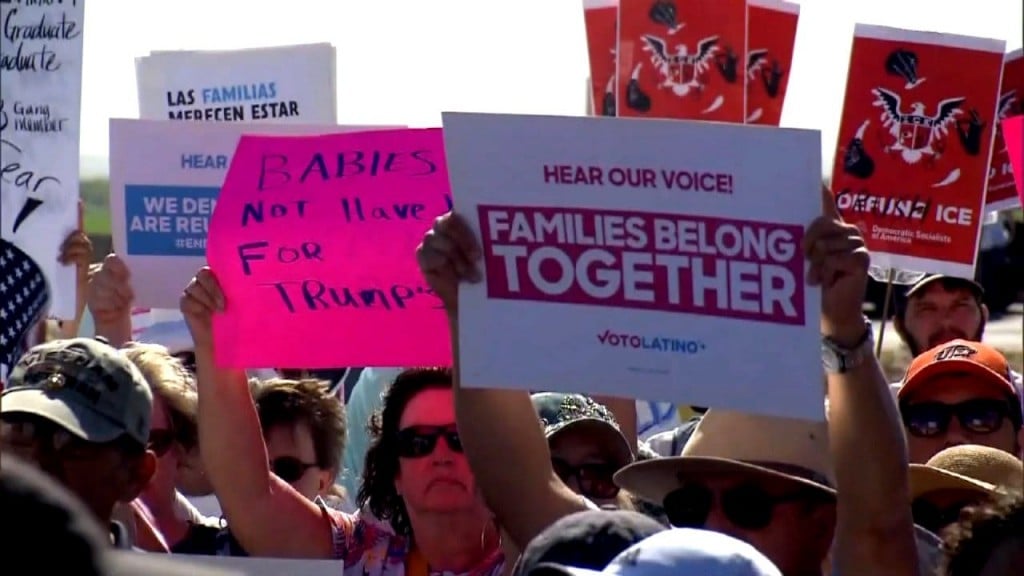 Posted By: BriAna Campbell
bcampbell@klkntv.com
Courtesy ABC News
President Trump just recently signed an executive order that preserved a "zero–tolerance" policy for entering the country illegally but ended the practice of separating immigrant parents and children.
Still, protests continue to spark across the country as the immigration debate heats up.
Thousands hit the streets over the weekend to protest against migrant families being separated at the southern U.S. border.
Here in Nebraska, protesters from Kearney, Hastings, Grand Island and Lexington came out with signs and chants against the separation of families.

"These are not criminals. For the most part, these are people seeking asylum. They're worried for their lives and it is wrong to have them come here and be imprisoned by us. I mean to me, this is just not what this country is about," said Kit Alff, Buffalo County Democrats Chair.

Although Homeland Security says 522 children have been reunited with their families, more than 2,000 are still being held in government centers.
President Trump further sparking controversy by stating immigrants should be sent back to their home country without due process, tweeting, "We cannot allow all of the people to invade our Country, when somebody comes in, we must immediately, with no Judges or Court Cases, bring them back from where they came."
"We need a wall, we need border security," said Trump.
Congress is set to vote on immigration reform soon, which is proving to be an uphill battle every step of the way.

Many protesters have made requests that the Trump administration provide evidence of these children being reunited with their loved ones.
There is no word yet on whether that will happen..