Intersection of 84th Street and Saltillo Road to close until fall of 2023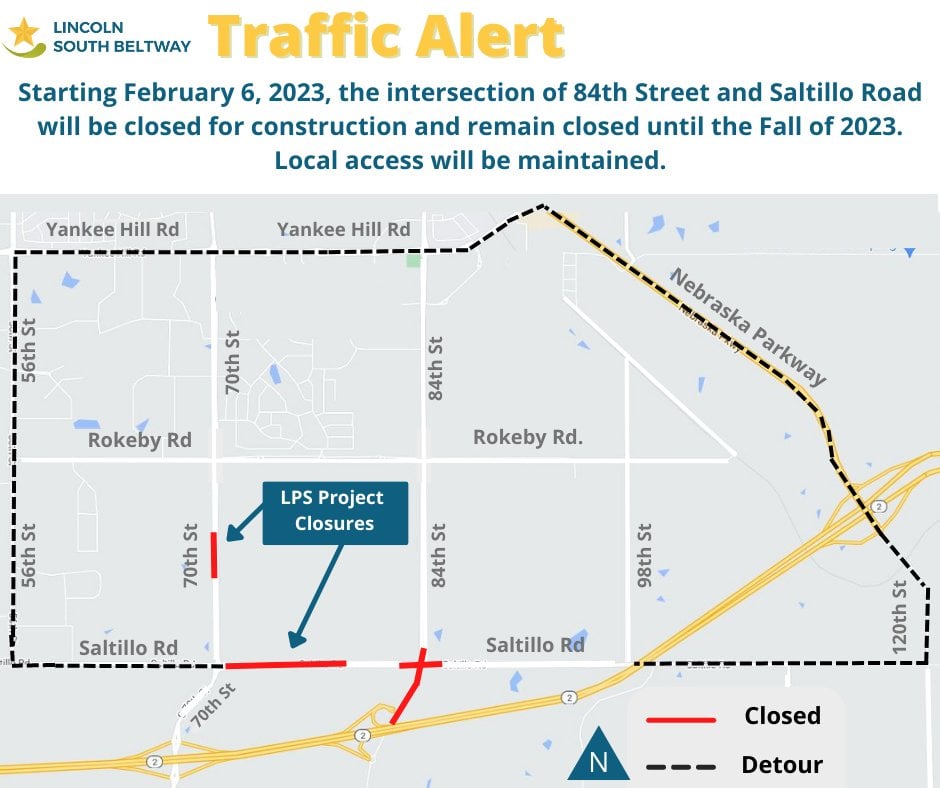 LINCOLN, Neb. (KLKN) – Beginning Feb. 6, the intersection of 84th Street and Saltillo Road will close for construction, according to the Nebraska Department of Transportation.
The closure is part of the Lincoln South Beltway project. During this closure, work will continue on the 70th Street roundabout.
Traffic will be able to detour using 56th Street, Yankee Hill Raod, Nebraska Parkway, 120th Street and Saltillo Road.
NDOT said they will coordinate with the City of Lincoln until the completion of the 70th Street Roundabout Project, and the detour will be modified accordingly.
Updates on the South Beltway Project can be found here.