Investigators still working to determine who provided alcohol to teens involved in deadly crash, sheriff says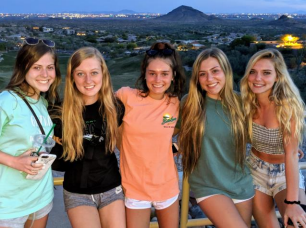 Authorities on Monday announced the latest updates into the investigation of a crash that left four teenagers dead and another injured.
The Sarpy County Sheriff's Office said speed and alcohol were both factors in the June 17 crash killed Alexandria Minardi, 15, Addisyn Pfeifer, 16, Kloe Odermatt, 16, and Abigail Barth, 16, who was determined to be the driver. The lone survivor, Roan Brandon, was later released from a Lincoln hospital.
SCSO said forensic examination indicates Barth had a blood alcohol content of .09 which is in excess of the legal limit in the state of Nebraska to operate a motor vehicle. It was determined the other passengers in the vehicle had the following BAC: Roan Brandon-.05; Alexandria Minardi-.02; Kloe Odermatt-.1; and Addisyn Pfeifer-.00.
Additionally, the accident investigation has determined that the speed of the vehicle at the time of the crash was in excess of 90 mph, which exceeds the posted speed limit of 55 mph.
Sheriff Jeff Davis said investigators have spent over 400 hours investigating, conducted 40 interviews and served 22 search warrants. The person or people responsible for providing the teens alcohol had not been found and no arrests have been made, Davis said.
Davis said the family of Roan Brandon has hired an attorney and that she has not been interviewed about how the alcohol was obtained, and added there are two high school-aged people of interest in the case.
A reward for information leading to an arrest in the case has reached nearly $15,000.