Is drug use rising in Nebraska?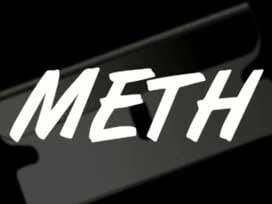 In the span of three weeks, a Beatrice neighborhood has experienced four drug busts. This leaves locals to ask, is drug use rising in Nebraska?
But, Beatrice is not alone in fighting the problem. So far in 2019, state officials have seen a 30 percent increase in meth related drug busts. In the first six months alone, about 9,000,000 dollars worth of meth has been confiscated in the state
We spoke with Jered Lockwood, a Beatrice Resident and former meth addict. He has been off the drug for almost a year and is expecting a child with his long-time girlfriend.
"I think it's an addiction that people just can't get away from… then it just takes over your mind and it just goes from there… it takes everything you have".
JERED IS CONCERNED ABOUT THE PREVALENCE OF METH AND THE STRENGTH OF IT'S ADDICTION.
ONE RESIDENT EVEN SAID SHE HAS UPGRADED HER HOME SECURITY BECAUSE OF THE HIGH DRUG PRESENCE IN HER NEIGHBORHOOD…
OFFICIALS SAY METH IS STRONGER AND LESS THAN HALF THE PRICE IT WAS A DECADE AGO, MAKING THE ADDICTIVE SUBSTANCE EVEN MORE DANGEROUS.
BUT, THERE IS ALWAYS HOPE. GETTING SOBER IS NOT AN EASY JOURNEY, BUT JERED SAYS, IN THE END, ITS WORTH IT.
"It gets better. It's tough at first, but once you get through it, you get off of it… it gets better".
Addiction is a disease that many people struggle with. If you are looking for more information, or ways to get help, check out the links below.