'It's not up to the government to decide': Vaccine opponents testify in support of bill
Sen. Ben Hansen's bill would allow an individual to choose whether or not to get a vaccine during a mandatory directive.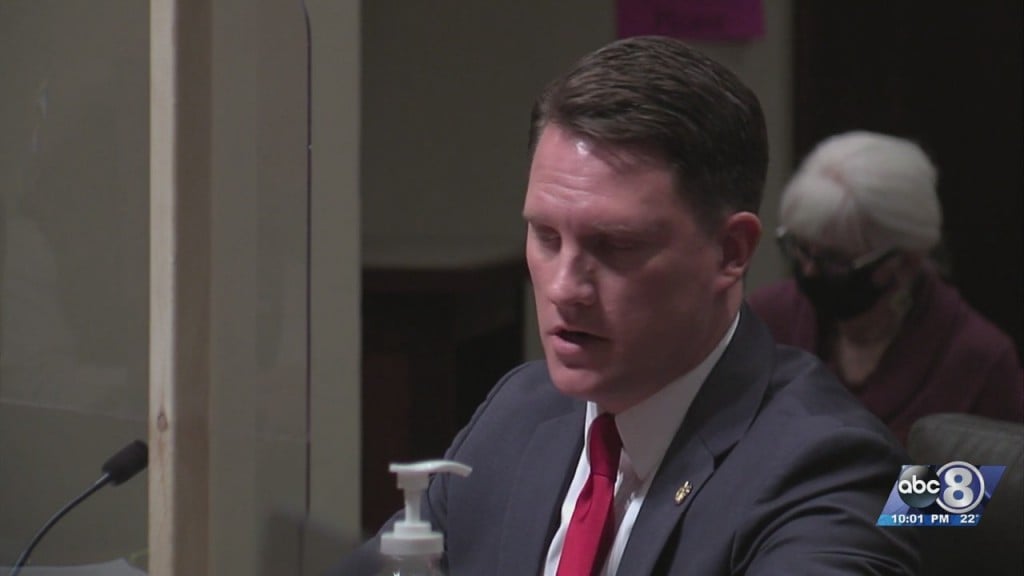 LINCOLN, Neb. (KLKN) – It was a busy day at the Nebraska State Capitol. The Health and Human Services Committee heard testimonies both for and against LB643.
The bill was introduced by Sen. Ben Hansen of Blair. The bill would protect an individual's right to accept or decline a vaccination under mandatory directive. Hansen made it clear the bill is in no way against vaccines or COVID-19.
"If our state government ever decides that they need to mandate a vaccine, it's going to happen pretty quick," Hansen said.
He believes if that time comes, citizens should have the right to choose whether or not to get the vaccine.
Nearly 100 people showed up to the Capitol building. There were several people in favor of the bill. Nurses, doctors, mothers, fathers, etc, shared their testimonies. Some shared personal stories of experiences with vaccines, stated it went against their own religious beliefs, others claimed the vaccine caused other diseases like autism. There were also those that expressed concern for the companies manufacturing the vaccines and what may be in them.
Supporter Crystal Patzel took to the stand saying, "It is not up to the government to decide what we do or don't do with our bodies."
Registered nurse Brandy Whitmore said she had a reaction to a vaccine. Her joints froze, and she couldn't hold her neck up for a majority of the day. Supporter Brittany Holtmeyer added one of her loved ones couldn't stay awake, had a fever and kept throwing up after vaccination.
There was one opposer to the bill.
"If this bill were adopted, it would result in an increase in preventable diseases that children are currently immunized for and a substantial drop in immunization rates," President of the Nebraska Medical Association Dr. Michelle Walsh said.
The bill has not been passed. The committee took no action on Thursday.