It's Showtime: Lied Center for Performing Arts to show Dixie's Tupperware Party
The off-Broadway show has seven show times running through Sunday.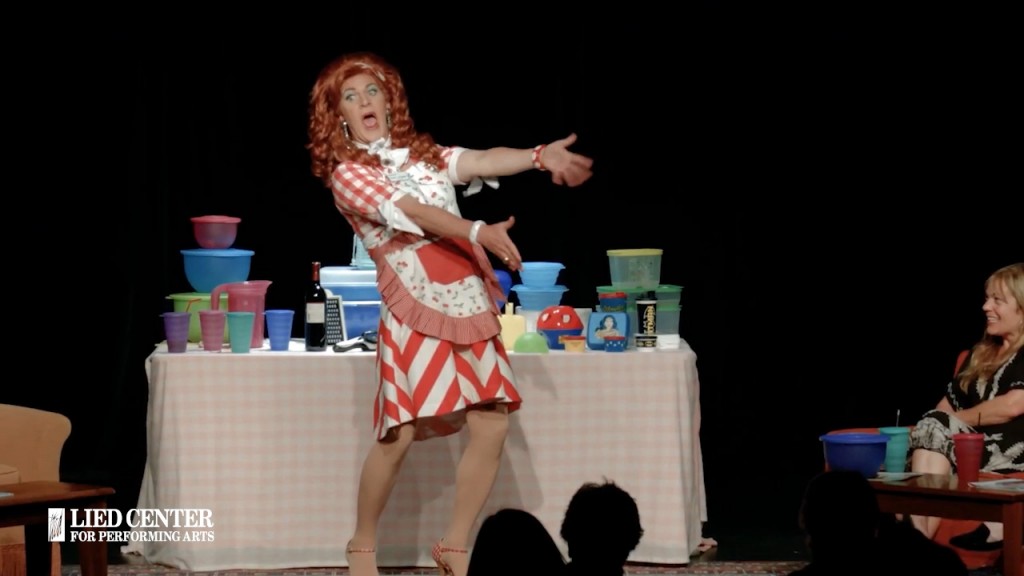 Starting Tuesday night the Lied Center is showing one of, if not, the only, off-Broadway show in the country.
Something the Lied Center says hasn't been easy to do.
"I've been booking performing arts for about 30 years and this year by far is the most challenging," said Bill Stephan. "I could have never imaged a time like this."
Stephan, the Executive Director at the Lied, says the ticket sales at the Lied have been 85% since the pandemic started.
Dixie's Tupperware Party is an interactive show. Changes have been made to the act for health and safety reasons.
Organizers though expect the same level of excitement, comedy and laughter from Dixie.
The Lied has added many new safety measures. All of which seem to be working.
As a result they have had zero traced or reported cases amongst workers, performers and guests.
"We have, you know 6-feet between people with masks in the theater and when you have that much distance and everybody has a mask it is pretty safe," said Stephan.
If you are interested in times and tickets click HERE.