UPDATE: Judge considering change of venue for Bailey Boswell trial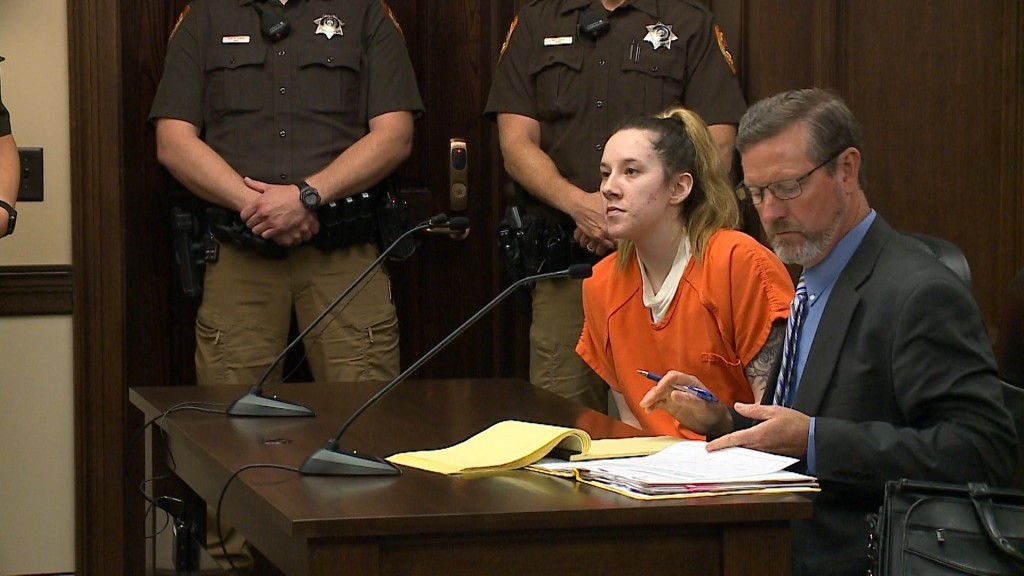 UPDATE:
Bailey Boswell, who's accused of helping Aubrey Trail kill Lincoln woman Sydney Loofe, appeared in Saline County Court Friday.
A judge heard her request for a change of venue for her first degree murder trial.
Boswell's attorney cited extensive media coverage of Loofe's murder and Trail's trial as reasons.
Judge Vicky Johnson said she's taking it into consideration.
"The basic issue with a change of venue is to make sure a defendant gets a fair and impartial jury," said Justin Kalemkiarian, an attorney with Berry Law Firm. Berry Law Firm
Kalemkiarian said Saline County's population size could also be factored into the decision.
"Saline County's much smaller than Douglas county and so the size of the potential jury pool being much smaller, combined with the publicity, might make it more difficult to get a fair and impartial jury."
But he said it's rare this kind of request gets granted.
"That publicity has to be so pronounced that it would basically be impossible to get a fair and impartial jury," Kalemkiarian said. "Judges have a lot of faith in juries here in Nebraska…that they can be instructed properly to ignore what they know, that they can be instructed to listen to the evidence that's presented."
Kalemkiarian said he would not be surprised if there is a change of venue.
He said if it does happen, the trial would probably be held in Lancaster or Douglas counties.
Boswell has now been charged with conspiracy to commit murder in addition to charges of first degree murder and improper disposal of human skeletal remains.
Last month, her boyfriend, Trail, was convicted of the first degree murder of Sydney Loofe and now faces the death penalty.
Right now, Boswell's trial is scheduled to begin Oct. 15.
No word yet on when the judge will make a decision on the change of venue request.
__________________________________________________________________________________________
A judge is considering whether to allow a request to move the trial of a woman accused of killing a 24-year-old Lincoln clerk.
Saline County Judge Vicky Johnson said Friday she would take the motion by Bailey Boswell's attorney, Todd Lancaster, under consideration.
Boswell is charged with first-degree murder for the death of Sydney Loofe, who worked a Lincoln Menard's store.
Boswell's boyfriend, Aubrey Trail, was found guilty of first-degree murder and conspiracy to commit murder, and now faces the death penalty. The July 17th decision came just three hours after the more than three-week trial ended.
Lancaster's motion cited several reasons for the request to change venues, including extensive media coverage of Loofe's murder and Trail's trial.
"There is a pattern of deep and bitter prejudice in the venire," Lancaster wrote in the motion. Venire is another term for jury pool.
Lancaster argued that trying Boswell's case in Saline County, where Trail's was held, or using a jury comprised of a petit jury from Saline County "will violate Defendant's right to a fair trial by an impartial jury guaranteed by the 6th and 14th Amendments."
Judge Johnson said she will consider a change of venue and motions to keep specific evidence and testimony from trial.