KLKN, LPS holding winter coat drive
New coats can be dropped off at KLKN 3240 S 10th Street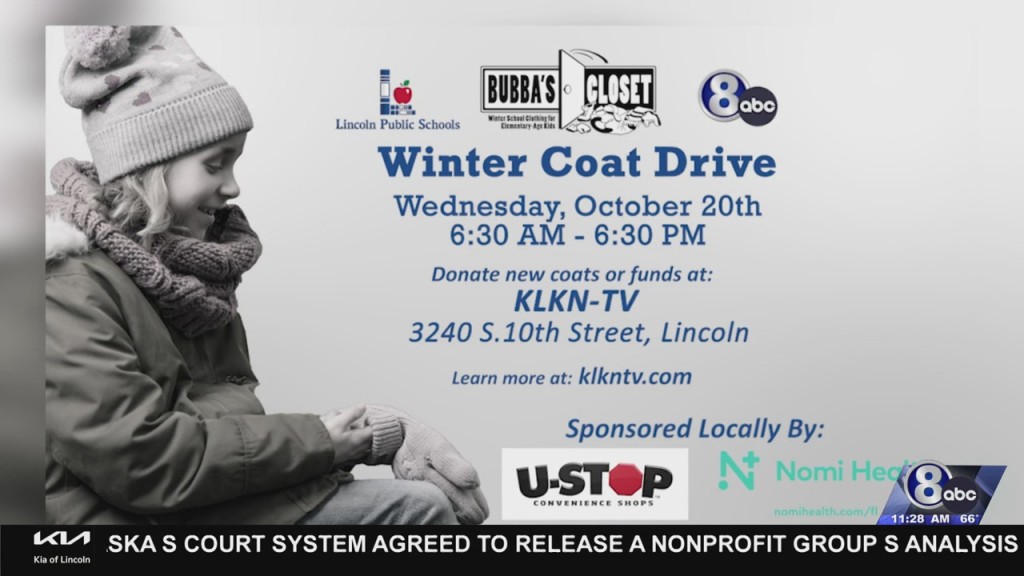 LINCOLN, Neb. (KLKN)– Lincoln Public Schools Elementary Principals Network is working to make sure all students are warm this winter. It's part of a 20-year tradition called Bubba's Coat Closet, started after principals saw their students not wearing coats to school.
KLKN is partnering with LPS for a coat drive Wednesday. New winter coats can be dropped off at KLKN, 3240 S 10th Street, from 6:30 a.m. to 6:30 p.m. Monetary donations are also being accepted in person or online.
Earlier this year, LPS heard from families that more than 1,000 children in Lincoln need a winter coat. They're hoping to raise $25,000 to buy coats for LPS students.