VIDEO: Lancaster Events Center needs help to repair storm damage
The rodeo WILL go on, but it's a mess out there right now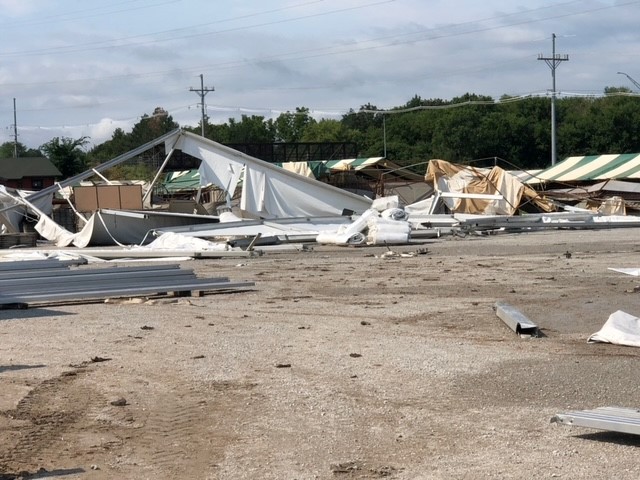 LANCASTER COUNTY, Neb. (KLKN) – The Lancaster Events Center got hit by storms last night and it caused damage to the grounds as they prepare for the National High School Finals Rodeo next week. The rodeo will go on, but you can help clean up the damage.
They are asking for help. There was severe wind damage to portable stalls and tents. A tree is also knocked down. No people or animals were hurt.
High School Rodeo executive director James Higginbotham said he was in his trailer when the storm hit. He is an Arkansas native and has seen Nebraskans stepping up to help.
"I always heard that people in Nebraska are friendly and willing to help and do whatever they got to do to get the job done," he said. "Together, I don't mean to be repetitive, but it's underway and were going to be here.
If you can help clean up, call Kendra Ronnau at (402) 430-7411.
This is a developing story and we'll update as we get more information.